You have achieved many successes as a Scrum Master for a small team. Your team respects and appreciates you for guiding them through the early struggles and headaches of learning a whole new way of working. You patiently worked with each and every member of your team to help them make this transition. You also worked closely with a newly-appointed Product Owner to ensure that the product backlog contains high-quality work items that will deliver value to the customer. After several sprints, your organization as well as the customers have recognized the tremendous success that your team has achieved, and is convinced that Scrum is a viable tool for larger, more complex solutions.
You have been hearing about "SAFe" for a while now, but you have been too busy to investigate further. You know that "SAFe" is the Scaled Agile Framework but you don't know much more. You hear through hallway conversations that your management is considering implementing SAFe. You are unsure how to feel about this news since you are not quite sure what this will mean to your team or your current role. You enjoy being the Scrum Master and do not wish to change roles.
Many Scrum Masters who have accomplished great things are likely to encounter this question – What do I need to do to adapt to SAFe?
Given that SAFe continues to be the most popular model for scaling Agile practices across the globe, it is not surprising that more organizations and teams are either contemplating this approach or have decided to invest heavily into this method. Fortunately, from a Scrum Master's perspective, SAFe does not significantly alter the role of the Scrum Master; the majority of the skills and techniques that you have worked so hard to master will still apply. That said, there will be a few additional responsibilities and focus areas that you will need to at least be aware of if you are to transition into the SAFe model.
I would like to share a few things that seasoned Scrum Masters need to consider if SAFe is on the horizon. If any of these seem surprising to you, I recommend that you do additional research or pursue a formal training course to deepen your understanding.
Inter-team collaboration – "classic Scrum" was designed for a single team, which means that in a scaled, multi-team environment within the SAFe ecosystem, some of the day-to-day duties of the Scrum Master will need to take a broader, program-level approach. If you are supporting an Agile Release Train within the SAFe construct, you will need to help your team connect with other Scrum teams to ensure effective communication and collaboration. You still need to work with your individual team, but also be aware of other parallel activities.
Support SAFe adoption – as indicated on the SAFe website, the Scrum Master must "support the overall adoption of SAFe across the enterprise by coaching stakeholders and other non-agile teams on effective interactions with agile teams, participating in the Scrum Master Community of Practice". This means that you are expected to serve as a change agent and assist the broader organization in adopting SAFe, likely by contributing to community events and other formal/informal activities.
Support Train-level events – As a member of the ART (Agile Release Train), you are expected to function at a higher level for the greater good of the entire product, not just your team. This means that you will invest significant portions of your time to help prepare backlog items, coordinate schedules, facilitate pre-planning meetings, etc. in support of ART events including Program Increment Planning, System Demos, Scrum-of-Scrums, and/or ART sync meetings. As the representative for your team, you must be familiar with current priorities, impediments, as well as risks.
To wrap up this brief article, the role of the Scrum Master will be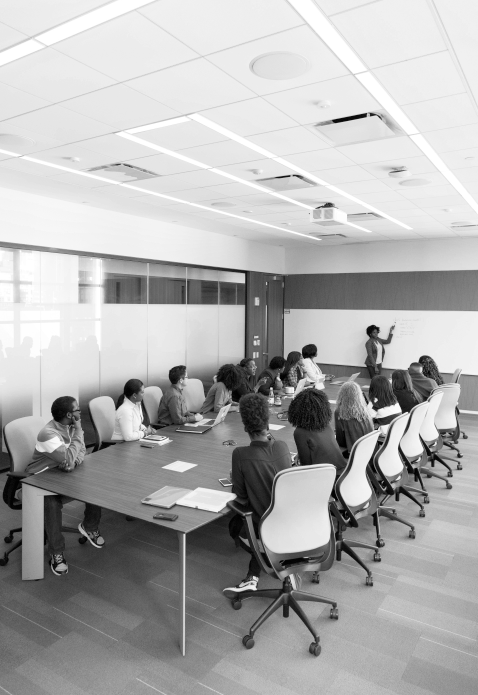 different in many ways if you are operating within the Scaled Agile Framework. Your responsibilities will increase, as will your ability to influence the direction of the product. As a result, given the increase in expectations and opportunities to make a larger impact, this also means that your value to the project/program will also increase. Even if you aren't 100% sure that your organization will be adopting SAFe, it may be beneficial to take a proactive approach and start learning SAFe to prepare yourself. At a minimum, you will gain new and valuable knowledge that may open up new opportunities for yourself and your organization in the near future!
For a complete list of SAFe training options, refer to SAFe courses.