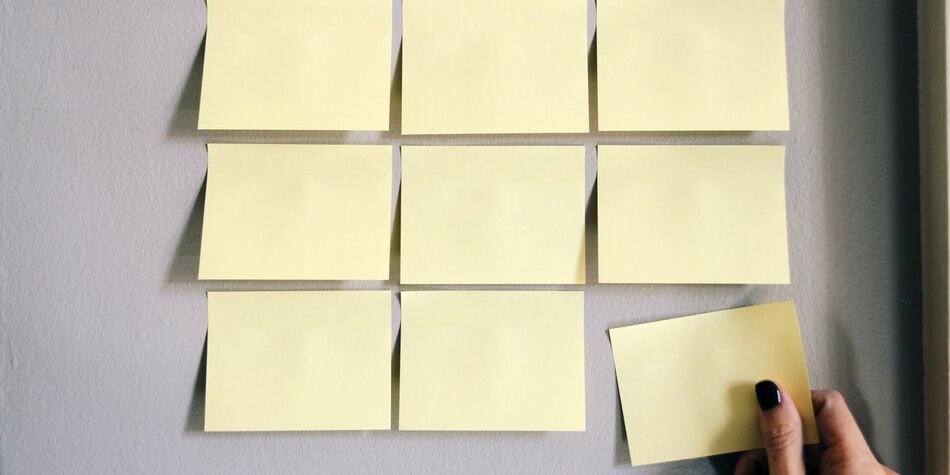 Miro integrations are all about making collaboration more convenient and fruitful. Working on a project – whether it is related to IT or any other business domain – often involves using numerous tools and applications aimed at different aspects of the work process. But hopping from tab to tab is a ticket to frustration and an opportunity to miss some important information. That's why the goal of Miro integrations is to connect the tools where enterprise teams spend most of their time and streamline their cooperation.
Let's find out how a Miro integration with your favorite business tools can build a more efficient, inclusive, and flexible office that is comfortable for all team participants.
What is Miro?
The creators of the platform Miro position it as "the online collaborative whiteboard platform that enables distributed teams to work effectively together, from brainstorming with digital sticky notes to planning and managing agile workflows." Miro allows team members to create and collaborate both in real time and asynchronously.
The tool runs in a web browser or the Miro apps. There are apps for macOS, Windows, Android, iOS, Microsoft mobile devices, and the Microsoft Surface Hub. There is also storage for all Miro accounts.
Whether your team is collocated or spread across the world, with Miro, you can take advantage of a full set of collaboration capabilities to share ideas, designs, and plans. This solution reduces the efforts in cross-functional teamwork and allows for organizing meetings and workshops with the help of video chats, presentations, and other features.
How is Miro Usually Used?
Focusing on an important project using lists of ideas or topics
Brainstorming and developing new ideas and mapping out processes
Developing a user story or a customer journey map
Laying out a roadmap or strategy for a project
Project planning and monitoring
Creating slideshows and workshops
Running more engaging meetings for your team in an agile culture
Miro blends aspects of diagramming software, mind mapping apps and video conferencing tools into one grand collaboration app. But the greatest feature to be mentioned is Miro integrations and connections with other apps.
Most Popular Miro Integrations
Let's talk about the ability of Miro to integrate and connect with other apps used by distributed teams. You can use Miro to connect to some other common virtual working tools such as Google Drive, Jira, GitHub, Asana, Trello and Zoom.
It can be used for offline work (using Google Drive and OneDrive), setting notifications (using Miro Slack integration and Miro integration with Teams), integration with task trackers (Jira, Trello, Asana, Azure and Miro integration with Confluence or Google Tasks Miro integration), integration with design tools (Figma, Invisions, Sketch) and more productive virtual meetings and workshops (using Zoom and Miro integration).
For example, using plugins you can create a Miro Figma connection to facilitate brainstorming and collaborating cross-functionally on your designs, or you can use a Miro Slack connection to improve your ticketing solution. Here are some of the most popular Miro integrations that can make the work of your team more collaborative in a remote or a hybrid environment.
Figma Miro Integration
The Figma Miro plugin allows you to export frames from Figma onto a Miro board. With it, your team members can access and use information as this integration syncs your Miro to your Figma making it simple to brainstorm and collaborate cross-functionally on your designs (by the way, Adobe XD has an official Miro app) and exchange early-stage documents. All our planning documents are up to date with UI and all stakeholders can see the changes the designers are making in context.
Jira Miro Integration
Miro integration with Jira allows convenient visualization of the big picture during remote retrospectives, story sizing, backlog prioritization, story mapping and other team activities. Using Miro, you can embed Jira issues to your whiteboards in the form of cards. Each card pulls Type, Priority, Key, Summary, Description, Status, and Assignee from individual Jira issues. With such visualization your team can easily discuss, prioritize, and problem solve together on one collaborative canvas in real-time, while changes are automatically pushed across both Jira and Miro boards.
Zoom Miro Integration
Miro integration with Zoom allows for speeding up the decision-making process for your team. You can instantly add a Miro board to any Zoom meeting using the Miro Zoom App and seamlessly invite participants to collaborate on it in real-time. When your Zoom meetings imply constant switching between various tools, such as Slack, Google Docs, MS Excel, Zoom, physical workspaces and other applications, it is necessary to ensure that everybody stays aligned and everyone's voice is heard. This integration reduces friction and helps to stay tuned on the topic of the meeting.
With Miro and Zoom integrated, every member of your team can take part in interactive brainstorms, mind-mapping activities, ideation sessions and workshops. Miro's infinite canvas and collaboration features include digital sticky notes, diagramming and drawing tools, and timer and voting apps which can be helpful for distributed team activities, agile rituals, and lean design practices.
Trello Miro Integration
This integration adds visual collaboration space to Trello boards – you can easily attach Miro boards to Trello cards and view/comment/edit the boards and create new ones as well as add checklists, labels and members to cards right from within Trello without switching between the tools.
Slack Miro Integration
Many teams rely on Slack or MS Teams notifications to stay up to date and keep an eye on tasks and deadlines. With this integration, your team can receive messages directly in Slack or MS Teams when some of the team members share a board with you, or comment on a board you own. It also allows team members to review comments, find recently updated boards, and approve access requests without interrupting team workflow.
A Protip: Make Sure the Miro Integration You Are Looking for Fits Your Needs Exactly.
Miro offers numerous out-of-the-box connectors positioned as universal ones. But you should keep in mind that a master key is a thing you are more likely to get in a fantastic movie or an advertising newsletter. In stark reality, out-of-the-box solutions often don't fit a company's needs.
Every business has tools and services to help meet its own goals and unique information, which has to be integrated with various services. Custom solutions resolve the problems related to unique needs and peculiarities of business processes and routines. Even the above-mentioned Miro-Slack integration already present on the market may not be a match for your particular company or completely suit your needs. Also, a Slack-email integration requires fine-tuning in almost every case. Cprime has great experience in making custom data integration solutions and is keen on tuning the solutions that are already on the market to meet client needs.
Our Case: Miro to OKR Platform Connector
Our client has a cloud-based strategy execution platform that builds OKR software for enterprises and non-profits. The cloud platform (CP) is able to connect to over 100 systems (CRMs, databases, issue tracking systems, marketing automation, etc.) and calculate results in real-time.
The task was to build a connector to enable the use of Miro's digital whiteboard functions that can be used for research, ideation, building customer journeys and user story maps, wireframing, and other collaborative activities in the client's platform. The developed integration can create OKRs in Miro UI and export them.
We have implemented the ability to convert and link objectives from Miro to the CP. Miro is the visual side (creating idea sticky notes on brainstorms), while CP is the processing side (managing those ideas and developing them further). Someone creates stickers on Miro — and then they move to CP as particular entities, with parameters and meanings.
All of that was made as a plugin, with a design similar to the client's. The design was created literally pixel by pixel. Because of that, any user felt comfortable within the new service without getting lost in a new place.
We have already finished developing the solution and given it to CP for beta testing with selected customers when the trouble came. Miro changed the API, and we had to rewrite all the code to make the Miro integration work again. That illustrates that even having a fresh solution that fulfills all the requirements you need, you might need a development team to update it.
Miro solutions allow for increased flexibility by getting the right mix of tools to cover all of your team's task management, communication, and collaboration needs. The critical point is the seamless integrations, which may require some from professional software developers. If you need to integrate your business tools with Miro in a custom solution or your out-of-the-box solution needs to be fine-tuned, do not hesitate to contact our team.
Need to integrate your business tools with Miro?
Learn More