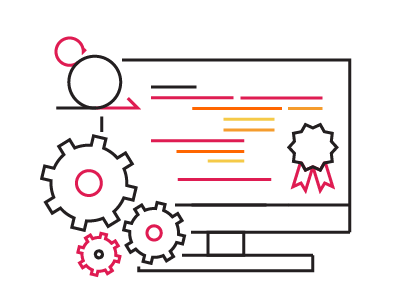 Over the last 15 years, I've hired dozens of software engineers, and it has never been enough. The demand for developers just continues to grow as the products we use every day become more entwined with technology. Whether it's our cars, our backyard grills, our entertainment, or our social lives; all of them are now interactive and software-driven.
The continual growth of technology has kept unemployment for software developers below what's considered full employment, which means that hiring a new engineer requires convincing them to leave another job. As a hiring manager with understaffed teams, that often translates to a months-long process that is expensive both in the costs of hiring and the opportunity cost of work that's not getting done.
Increase the supply to meet the demand
I realized a number of years ago that the existing talent pool just isn't deep enough to keep up with the demand. I was going to have to actively grow the pool. Some of that looks like hiring folks with backgrounds in fields other than computer science. I've hired:
Mathematicians
Physicists
Linguists
Designers
TV producers
Coding bootcampers
And more…
Interestingly enough, those folks are often particularly valuable on software teams because they bring a different perspective. They approach problems differently, and as a result new solutions emerge that a more homogeneous team would never have considered.
These days, I'm opening the aperture even more. There are people we're not considering who could be great additions to our software teams.
A new program is born: MakeDev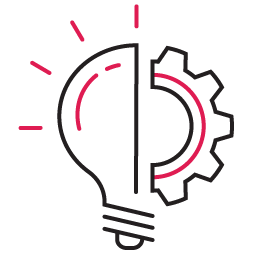 At Cprime, we ran a program last year for an insurance client that drew from the ranks of their claims adjusters and customer service representatives, running them through a six-month program to reskill them as software engineers. There are now former claims adjusters developing the claims system. Those teams are getting not only an injection of technical talent, but years of experience as users of the system and expert knowledge of the claims domain. The team has far greater insight into how the system gets used and what those users need. In addressing their tech talent shortage, the client is also improving their customer outcomes.
How it works
Our approach to learning, in what we're now calling the MakeDev program, is based on teaching these new engineers how to grow with the job rather than just learning basic skills. We pair self-paced curriculum with our expert technical coaches—experienced engineers who now lend the benefit of that experience to our clients.
As the learners work through our full-stack curriculum, they are operating as part of an agile team, learning both practices and the mindset behind them. Most importantly they learn to be comfortable with picking new technologies and skills. Past graduates of the program, despite training in Javascript, have gone on to succeed in C#, .NET, Java, Ruby, Python, AI/ML, RPA and other technologies.
Why it works
The teams who have received these graduates have gotten fresh injections of enthusiasm along with an eagerness to learn and contribute. We've had participants pushing code to production within a week of starting with their new teams—and not because the team is mature in continuous delivery. The teams get engineers who are acting on agile approaches because they don't know any other way of delivering. They get engineers who are excited about the opportunities the organization has given them. That excitement is infectious, and is rejuvenating for their more senior compatriots.
Personally, it's some of the most rewarding work I've gotten to be a part of in my career. As we shift from trying to find good talent to elevating the talent we already have, we get to touch lives in positive ways. We get to improve the working environment and the outlook of the people in it. We get to see better customer outcomes and joy in the work to get there. That's a win for everybody.
Explore how Cprime experts can help you elevate your tech talent.