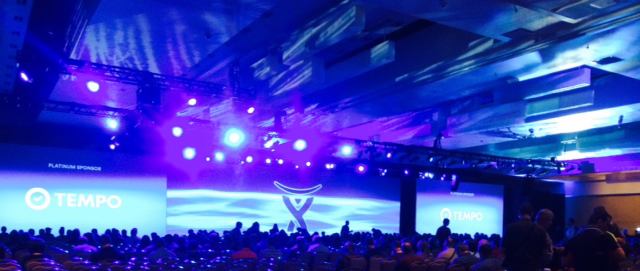 If you missed out on this year's Atlassian Summit, we will give the round up and fill you in, as if you didn't. This year's theme was Smarter, Better, Faster, Stronger Teams – we loved this, especially since at cPrime, we enable smarter, better, faster and better Agile; this was definitely right up our alley.
The cPrime round up:
We strive to provide our clients with the solutions that throttle and/or save Agile initiatives. cPrime's theme for Summit this year was "cPrime Saves". Our team morphed into Agile super heroes: the Agile Avenger, the Software Savage, the Testing Titan, The DevOps Diva and the Scaling Siren and teamed up to fight against project failure. We had a lot to show off this year and were eager to make our introductions: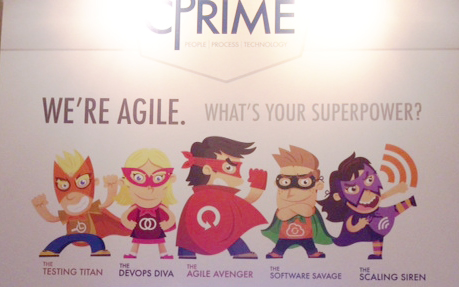 It is safe to say we have mastered Agile Delivery and Agile Software solutions, and now, as a company, we are rallying around DevOps and the importance of Continuous Delivery for our client's success. Tools are the most important aspect of a DevOps implementation, and for that reason, we have partnered with all the major players in this space. In addition to Atlassian, we have also joined with VersionOne, Cloudbees, JFrog, QASymphony, Saucelabs, and more, to ensure the right solution for our clients.
Our purpose as an Atlassian Platinum expert is to help our clients best utilize Atlassian products. Focusing on developing courseware has been a big initiative for us as of recent. Now, with it available, it is time to get all the members of the team up to speed with the power of their software. Atlassian training is a perfect compliment to our software consulting services, which so many clients already utilize.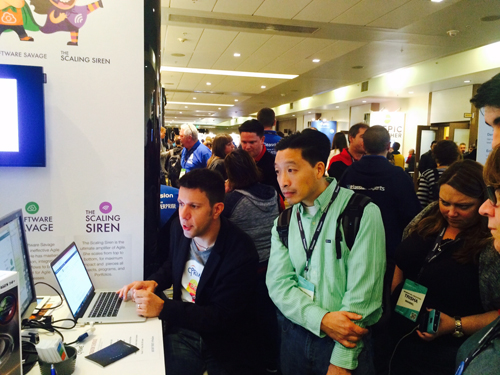 The Summit Round up:
2,600 Attendees flooded the Marriott Marquis in San Francisco last week. All to hear the latest news and future of Atlassian products. Four keynote presentations, numerous training workshops, countless breakout out sessions, and just 3 days to fit it all in. It was a whirlwind. Here is the big news:
Atlassian Growth & the cloud:
Atlassian is now utilized by 50,000+ enterprise customers, and 5 Million+ users monthly; 50 % of those customers utilize their product in the cloud, and are continuing to grow and push in that direction. Additionally, 2,000 Add-ons are now available in the Atlassian marketplace. Atlassian has seen some dramatic growth this year!
No software is perfect, here are some themes for improvement for the Atlassian product suite:
Performance
JIRA boards respond 2x as fast as before, Confluence pages respond 5 times per second and Hipchat has gotten 4x faster as well.
Simplicity
JIRA 7 was released with the intention to simplify the interface and usage for each group within the company.
Scale
Atlassian now has More than 50 certified enterprise partners to assist customers around the globe, JIRA Service Desk has just been moved to data center, and Currently 23/25 of the top Confluence add-on are datacenter compatible, while 24/25 of top JIRA Add-ons are as well.
Mobile
Atlassian has recently made big investments in mobile. Focusing on easy to find content with filtering, and connecting applications to email will make for a better overall mobile experience.
Integrations
Atlassian Connect was built to allow customers to write add-ons in any language and run them on their own servers. This year, they introduced Hip Chat connect, and have more than 300 cloud add-ons available for products.