Case Study
Cprime Cloud Migration Improves Action Camera Pioneer's Internal Communications and Organizational Data Flow
---
Company Details
Industry:
Manufacturing and Product Development
Company Size:
800 employees
Location:
San Mateo, CA (with additional offices worldwide)
Products:
Cameras, Camera Accessories
Cprime Services:
Executive Summary
Dissatisfied with poor performance and support from its legacy Jira and Confluence hosting vendor, this pioneering camera manufacturer took back control of its data by engaging Cprime to migrate its Atlassian tooling into the cloud, with impressive results.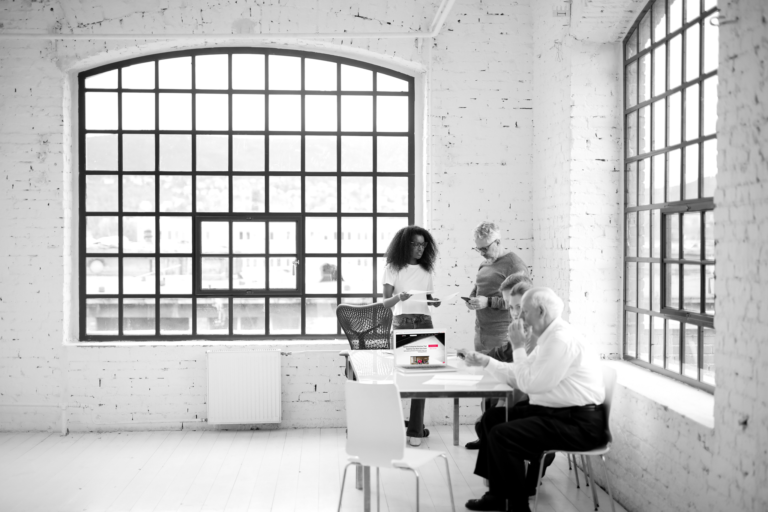 The Client
Established in 2002 by sports enthusiasts wanting a rugged, compact, and easy-to-use method of capturing high-quality video in extreme environments, this Cprime client sets the gold standard in the industry.
Today, the market has grown to $3 billion, and this company has captured one-third of global sales — over $1 billion in both 2021 and 2022.
The Challenge: Improving Poor Application Performance and Overcoming Sluggish Vendor Support on a Tight Timeline
Action cameras occupy an extremely competitive market expected to reach over $7 billion before 2030. This rapid revenue growth is due to the professional and consumer appetite for versatile, feature-rich cameras and lenses with ever-increasing resolution and video quality.
To remain at the top of the market, the camera manufacturer sought to update its infrastructure. All in all, the goal was to enhance team collaboration, eliminate organizational silos, facilitate employee access to proprietary resources, address efficiency issues, and speed product development.
To achieve this, however, the company faced multiple challenges. These included the poor historical performance of its legacy Jira and Confluence applications.
Sluggish Vendor Support
"The biggest pain point was the hoops they had to jump through to troubleshoot or even locate specific data," explains Crystal Zapata, Cprime Technical Project Manager.
"We went from waiting a day or more to receive support responses to receiving them within hours — much better than before. The support requests we see now are about the applications' enhanced functionality rather than their poor performance." — Company Project Sponsor
The provider's declining service frequently resulted in multi-day delays in response to simple support requests. With teams from multiple disciplines working from locations around the globe, time differences only compounded the issue. The delays affected everyone, from the company's developers to its sales partners and customer service agents.
Poor Application Performance
Additionally, the solutions themselves — poorly configured instances of the normally reliable Atlassian Jira and Confluence — were not performing well, causing productivity issues and frustration.
"They wanted ownership of a streamlined, systematic, and cloud-based process that worked without submitting a support ticket and waiting days for a response, and a reliable Jira dashboard and Confluence reports that everyone—from their manufacturing team members and development project managers up to their CEO and CIOs—could look at and say, 'This is where we're at, this is what we're tracking.' "
A Tight Schedule — Shifting Data at Scale without Interrupting Critical Workflows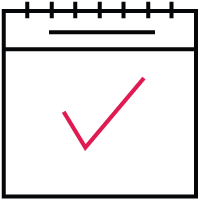 Challenges also grew from the sheer volume of data to migrate and the technical and logistical demands of delivering functioning Jira and Confluence cloud applications.
"We usually try to fit each migration into a single weekend to avoid disruption, but there was so much data that a Saturday and Sunday weren't enough," says Yevgen Lasman, Cprime Data Migration engineer. "From a technical perspective, they required extensive customizations with interlocking dependencies, including a complex repository of proprietary mathematical formulas and important technical documentation. We also had to work with their third-party vendors and application suppliers to identify and address issues as they arose."
The timing was critical. Due to the seasonal nature of their business, the migration had to occur without disrupting revenue or production during the peak product development and sales cycles.
"Finding the right time to make it all happen was key," says Zapata. "Everything had to fit into a window immediately after their development freeze time and just before the busiest time of the year."
Solution: A Cprime-Atlassian Platinum Partnership for Cloud Migration Success
The camera manufacturer decided to take control of its data by migrating their legacy Jira and Confluence applications to Atlassian Cloud hosting. To solve its migration challenges and ensure the process went smoothly, the company engaged an experienced, full service global Atlassian Enterprise Platinum Solution Partner. Specifically, Cprime was the ideal candidate to extend the client's Atlassian toolset with expertise in accredited services, application integrations, training, and custom solutions.
To start the transformation, the Cprime migration team formed a comprehensive action plan beginning with a deep-dive audit. Consequently, over three weeks, they worked with the manufacturer's steering committee, network specialists, technical project managers, and product stakeholders to assess its peer data, add-ons, and potential risks.
"Together, we identified their Atlassian application layouts and mappings and determined the most effective way to migrate their customizations, applications, and journal components," says Zapata. "This included forming a plan for migrating the data the company had in use and important archival data from early camera iterations that they needed to keep for reference."
A Flexible Migration Plan for Real-World Conditions
Once the manufacturer's teams approved the migration roadmap, Cprime began iteration testing to identify potential pain points and establish realistic timelines for each phase of the move to the cloud.
"Finding the right time to make it all happen was key. Everything had to fit into a window immediately after their development freeze time and just before the busiest time of the year." — Crystal Zapata, Cprime Technical Project Manager
"Migrating production systems, there is always an element of risk, but we mitigate that as much as possible," says Zapata. "Here, we stepped the client through our test iterations, ensured the stakeholders understood and approved the process, and provided their business units with a clear schedule."
Throughout the migration, the Cprime team remained flexible, adjusting the strategy and timelines to align with the manufacturer's shifting production schedules.
"We were ready to go live in September, but, for business reasons including the peak sales season over Black Friday and Christmas, the manufacturer froze systematic changes to its production environments," says Lasman. "We altered the roadmap to fit their timeframe. In the meantime, we laid everything out and tested it to ensure the company had the confidence to move forward when they were ready."
With such large volumes of data involved, the scheduled migration intervals often exceeded low-activity periods between Friday evening and Monday morning. When work bled into the busier periods, Cprime ensured that the system remained unaffected by shifting only low-impact archived data that did not affect business activities or application performance.
Continued Support
Cprime support continued after the camera manufacturer signed off on the migration.
"We stayed on site for an additional two weeks, providing bespoke training documentation explaining changes to the process flow to avoid confusion," Zapata says.
Results: Improved Issue Resolution, Application Performance, and Data Security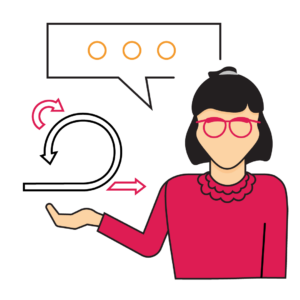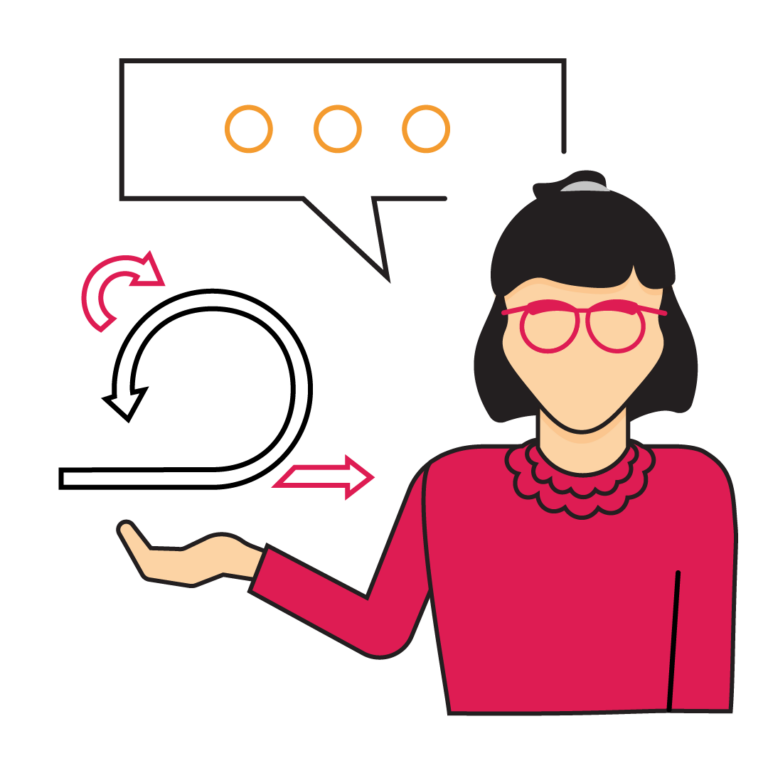 Despite the challenges, the company saw immediate results from its Jira and Confluence cloud migration.
Greater Visibility and Control
Taking control of their hosting and system administration provided the first set of benefits.
"They now have access to advanced features of Atlassian Cloud," says Zapata. "They can also leverage customizations the cloud offers that their legacy provider couldn't."
More Responsive Customer Support
By switching to direct Enterprise tier Atlassian support rather than going through a third party, the company has seen response times to support tickets improve radically. Application speeds have also increased with internal and external Jira Service Management users describing the performance as "snappy."
"We went from waiting a day or more to receiving support responses within hours — much better than before. We are very happy with the changes," says a project sponsor. "The support requests we see now are about the applications' enhanced functionality rather than its poor performance."
Data Security and Application Performance Gains
Moving its Jira and Confluence data to the cloud also improved data access and security. By migrating its data, the camera manufacturer added a layer of protection through the redundancy and fail-over protection characteristic of managed cloud solutions.
Based on the results of the camera manufacturer's cloud transformation, the company continues to turn to Cprime regularly for insights into its next steps.
"Even with the move to the cloud complete, we frequently meet with the company to discuss new use cases and advancements in the software," says Zapata. "Cprime is happy to be on board to help them navigate future upgrades."
Want to share with a colleague? Download the PDF
Featured Team Members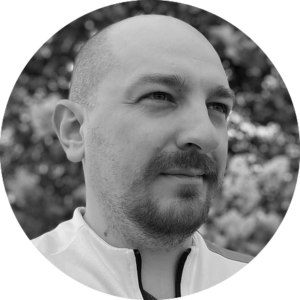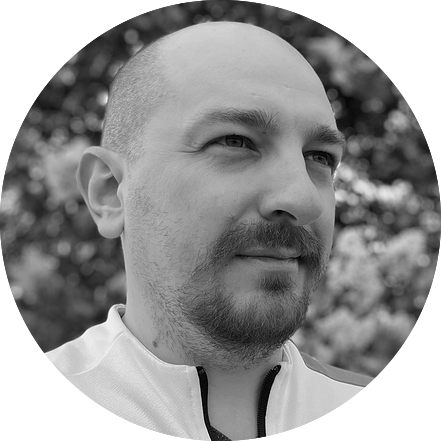 Yevgen Lasman
Atlassian Tools/Migration Specialist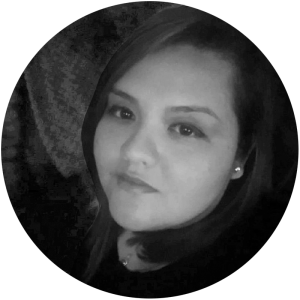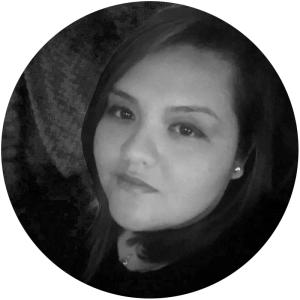 Crystal Zapata
Technical Project Manager