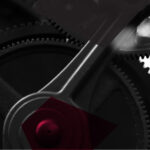 With a rich history going back well over a century, this international oil company employs over 40,000 people worldwide and operates thousands of upstream and downstream operations across the petroleum supply chain.
For many reasons, change has wracked the petroleum industry over the past several decades. This company has
certainly not been immune to the effects of fluctuating oil prices, rapid technological and environmental changes, and most recently, the pandemic and its various impacts worldwide. Additionally, some of their challenges faced include:
Company size
Economic pressure
Oil & gas field turnaround
Price of oil
However, relying on a long history of innovation and resilience, they set out to improve internal processes to create efficiencies and reallocate necessary resources.
They're still on that journey today, and Cprime has been there every step of the way. Cprime consultants have provided solutions spanning hands-on training, scaling, long-term coaching, and more.
Download this case study now to learn more!
Some of the images used were designed by freepik.com