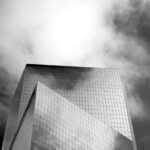 These days, your organization is under increased and constant pressure to change, innovate and adapt to remain competitive. Your organization needs to maintain its lead in the present as well as accommodate a future growth and expansion.
Atlassian Cloud for Enterprise is geared towards Enterprise-class organizations, allowing up to 10,000 users, and specifically built for global collaboration, optimal user management, and enterprise-grade security for Jira, Confluence and Jira Service Management.
Contact us today to learn more about Cprime's comprehensive solutions to integrate, migrate, consolidate, or optimize Atlassian Cloud for large enterprises, as well as our Our Cprime Migration Guarantee. Our team of migration experts is ready to assist you!
Some of the images used were designed by freepik.com