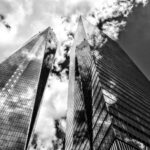 Atlassian continues to sharpen their focus as a cloud-first company by making bold changes to its self-managed offerings. Many organizations are already benefiting from the advantages of cloud, like streamlined administration, instant scalability, state of the art security and compliance, and reduced TCO. As the end of life for Atlassian server products steadily approaches, cloud migration becomes a strategic –and urgent– initiative.
Despite its multiple benefits, a migration to the cloud introduces multiple challenges, including security requirements, regulatory requirements, and data residency. 
Join experts from Cprime (Atlassian's top enterprise partner) and AWS (infrastructure provider for Atlassian Cloud/SaaS) as we explore why now is the right time for cloud migration, cover the considerations you need to be aware of, and share tips and tricks to ensure a smooth transition. 
Learn about:
Timeline and roadmap for Atlassian server end of life
Challenges and nuances of an Atlassian Cloud migration
Expert tips and tricks for a successful migration
Speakers:
Welly Siauw
Sr. Partner Solutions Architect – Devops, AWS
Pavel Fomin
Senior Director, Cloud Migrations, Cprime
Watch the Webinar on Demand
Some of the images used were designed by freepik.com