As a small or medium business owner, you're facing unique challenges. From scaling your operations to ensuring compliance and managing limited resources, the hurdles are many but not insurmountable.
If, like many other organizations today, you rely on Atlassian solutions to run your business, you may be researching migrating to Atlassian Cloud. For most small businesses, it's the best choice to future-proof your Atlassian tech stack. Let's see why.
This article is based in part on the webinar, "Are You Ready for Growth? Driving Success With Atlassian Cloud. Watch the webinar-on-demand for a deeper dive.
Why SMBs Are Moving to the Cloud
The cloud has become an attractive solution for SMBs looking to mitigate these challenges. The allure of lowered operational costs, the ability to scale effortlessly, and the convenience of remote access are compelling reasons for this shift.
Now, let's delve into why Atlassian Cloud could be the right choice for your business.
Atlassian Cloud's Reach and Reliability
Atlassian Cloud has established itself as a robust and reliable platform, serving a diverse range of businesses across the globe. With over 10 million active users each month, the platform demonstrates its ability to handle high volumes of traffic, ensuring that your business operations run smoothly. This extensive reach is further evidenced by its customer base, which includes 150,000 businesses in over 190 countries.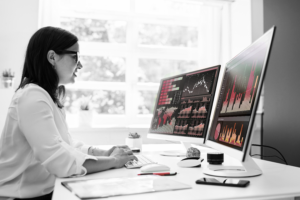 The platform's reliability is not just about numbers; it's also about performance. Atlassian Cloud has undergone significant optimization to ensure that it can support multiple users and large planning events effectively. Real-time dashboards keep you updated, and the platform's high availability ensures that your team can work without interruptions.
Simple Scalability
One of the most compelling features of Atlassian Cloud is its simple scalability, designed to meet the needs of businesses of all sizes. The platform operates on a Software as a Service (SaaS) model, making it accessible and flexible. Whether you're a startup or a growing SMB, Atlassian Cloud scales with you.
The platform offers free versions for up to 10 users, providing an entry point for smaller businesses. As your team grows, you can easily transition to paid plans to unlock additional features and capabilities. This flexibility ensures that you're not locked into a one-size-fits-all solution but have the room to grow and adapt as your business needs change.
Advanced Security
Security is a critical aspect for any business, especially when considering a move to the cloud. Atlassian Cloud has invested in advanced security features to ensure that your data and operations are protected. The platform is in compliance with both U.S. and international security standards, making it a reliable choice for businesses operating across borders.
Data residency has been a significant focus, ensuring that your data is securely located and accessible more regionally. This feature has been enhanced in the last six months, making Atlassian Cloud a more global platform rather than just a U.S.-based one.
In addition to compliance and data residency, the platform offers built-in audit functionality. This allows you to have a clear understanding of how your data is being used and accessed, providing an extra layer of security.
User Management and Add-Ons
Managing users and extending functionalities are critical aspects of any cloud-based platform. Atlassian Cloud excels in both these areas, offering a user management system that is not only flexible but also easy to use, manage, and license. The platform has been designed to make the management of users as straightforward as possible, allowing for seamless onboarding and offboarding processes.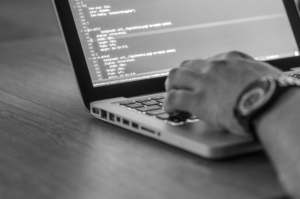 In addition to its robust user management features, Atlassian Cloud also offers a large marketplace of add-ons. Unlike other platforms that try to be a one-size-fits-all solution, Atlassian adopts an 80-20 rule. The platform provides most of the essential functionalities, but for specialized needs, you can turn to their marketplace. 
This approach allows you to customize your Atlassian Cloud experience to suit your specific business needs, ensuring that you have all the tools and functionalities you require to operate efficiently.
Updates
Keeping your platform up-to-date is crucial for maintaining its efficiency and security. Atlassian Cloud simplifies this process by automatically updating your system. This means you don't have to worry about manual updates, which can be both time-consuming and prone to errors.
The updates are not just about adding new features; they also include necessary changes to policies and vital security patches, both of which are essential for maintaining the platform's integrity. Custom dashboards and reports can help you keep track of these updates, allowing you to manage risks effectively.
This automated update system ensures that you are always working with the latest features and security measures, making your platform more robust and reliable over time.
Total Cost of Ownership
When considering a move to the cloud, the total cost of ownership (TCO) is an essential factor to weigh. Atlassian Cloud offers a compelling value proposition in this regard. One of the key benefits is that much of the work is done for you, reducing your investment in terms of both time and resources. This leads to a better return on investment (ROI) for your business.
The platform's automatic updates and maintenance further contribute to lowering the TCO. You don't have to allocate resources for planning, managing, and communicating updates, as these happen automatically in your instance without any risk to you. This not only saves time but also minimizes the potential for downtime, enhancing the overall efficiency of your operations.
Considerations for Cloud Adoption
While the benefits are numerous, it's essential to consider a few factors before making the leap to the cloud. These include backend access, system administration, and compliance requirements. Each of these elements requires careful thought to ensure that the cloud solution aligns with your business objectives.
Knowing which plan suits your business is crucial. Atlassian Cloud offers different plans, each with its unique set of features designed to meet varying business needs.
Don't stop learning
Understanding the intricacies of cloud adoption is vital for any SMB looking to scale and innovate. Atlassian Cloud offers a robust, secure, and scalable solution that can be tailored to meet your specific needs. To get a more comprehensive understanding and to help you make an informed decision, we highly recommend watching the full webinar available on demand.
Or, if you're ready to take the next step in your cloud journey, speak to a migration expert today by clicking the link below.
Explore Your Atlassian Cloud Migration Options Today
Let's Talk