What Do I Get With Each Jira Cloud option?
As Atlassian Jira cloud offerings have grown, so have the options available to you. There are many aspects to consider so let's dive into what you get with each version of Jira Software for the cloud.

It's safe to expect changes and updates to these features as they are rolled out and additional details become available.
More details comparing Cloud features and functionality here.
The current cloud roadmap can be found here.
Who Is It For?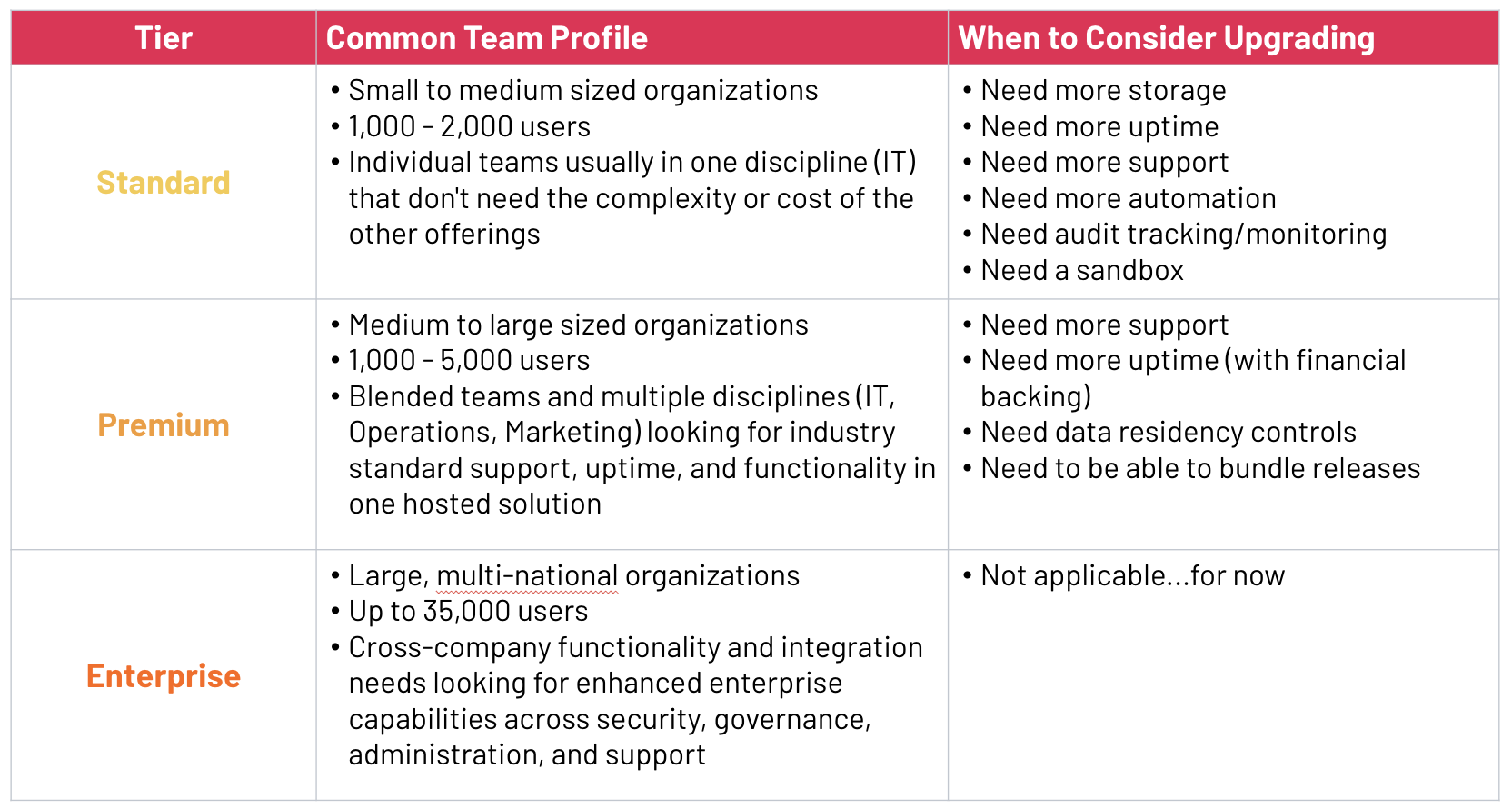 What Else Should I Consider?
There are many considerations to ensure your cloud tier selection is appropriate and we can help.
If you'd like to learn more about the cloud offerings and how you can make the best choice (or to participate in early availability of Cloud Enterprise), please reach out to Cprime.