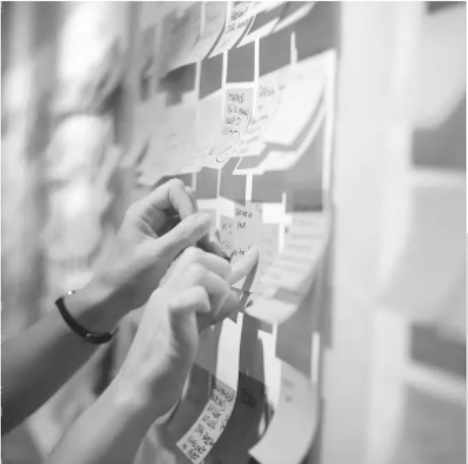 In November 2020, the creators of Scrum, Jeff Sutherland and Ken Schwaber, announced the release of the updated Scrum Guide which was the first update since 2017. I don't know how everyone feels about this update, but personally, I felt that this refreshed version was long overdue, and I definitely welcome the changes. With other frameworks such as SAFe (Scaled Agile Framework) releasing major updates approximately once a year, I had hoped that Scrum would follow a similar cadence to continue evolving and adapting to changing needs of the community.
Overall, the 2020 update is now less detailed (6 pages shorter, to be exact) as compared to the 2017 version. Is this a good thing or bad thing? I will let you decide. Let's take a quick look at the changes that were included in this new update and see how significant they might be.
Change #1 – The Guide is now even less prescriptive
This update removed the specific Daily Scrum questions (i.e. what did you do yesterday, etc.) which enabled teams to decide the best way to approach this meeting. My impact assessment: Medium to low.
Change #2 – Product goal as a new concept
The Product Goal is a new concept that encourages the team to focus on the bigger picture instead of simply going from one sprint to the next without looking at the longer term objectives. I personally like this change, and wished this was introduced sooner. My impact assessment: High.
Change #3 – More concrete definition of key artifacts
The concepts of Sprint Goal and Definition of Done are now much more tangible and defined much more clearly. My impact assessment: Medium.
Change #4 – Three focus areas for Sprint Planning
This update adds clarity around "Why", which augments the previously-mentioned "What" and "How" as topics of discussion for Sprint Planning. This is a solid addition because it adds context and emphasis on the "big picture", also known as the Product Goal. My impact assessment: High.
Change #5 – Simplification of language for a wider audience (NOT just IT or software!)
For the longest time, Scrum has always been associated with IT or software development projects. The 2020 update explicitly states that Scrum is not only applicable to these types of projects, but may be used for just about any context.
In summary, I believe that this recent update to the Scrum Guide was a very beneficial change that should help newer teams adopt the practices, and assist experienced teams to refine their approach. Let's hope to see more frequent updates in the future!