Effective chief executives care A LOT about the companies they lead. They pour blood, sweat, and tears into ensuring the business grows and succeeds, and is prepared for the uncertain future. And, when they identify clear and present danger, they take massive action to mitigate the risks.
That's why the global tech talent gap has been keeping CEOs up for years now.
Why is the tech gap scaring CEOs?
Regardless of what industry they are in, nearly every company in 2022 is in the software business to some extent. Complex webs of apps, networks, servers, and custom in-house software form the foundation of the modern organization's internal operations. This often extends to their interactions with external customers as well.
All of these systems require development, maintenance, integration, and more. So, nearly every company needs some sort of in-house IT staff and development team, and the numbers are rising exponentially.
Gabriel Dalporto, CEO of Udacity, summarized the situation well when he said, "The talent shortage has reached a crisis pitch. If companies do not invest in talent transformation, they are destined to fail. The lack of job-ready digital talent has become an existential threat to businesses around the world."
Let's look at some up-to-date statistics to emphasize the point.
Stats that illustrate the global tech talent gap
In the Technology Executive Survey from October 2021, respondents cited:
Difficulty finding employees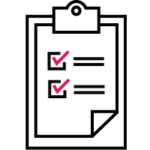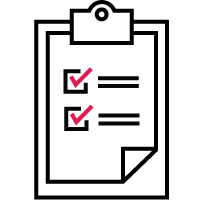 57 percent of CEOs identified finding qualified employees as the single biggest concern their companies face. This dramatically outweighed both supply chain worries (26 percent) and cybersecurity (20 percent).
Nearly half of respondents to that survey indicated finding qualified workers for tech positions is getting harder. Just six months earlier, only 36 percent answered that way. 20 percent felt the effort remained the same, and just 3 percent felt it had become easier.
70 percent indicated that they have increased their hiring of remote workers to get the talent they need. Of course, this comes with its own set of challenges. Many organizations simply don't have the infrastructure and security available at the scale required, even in a post-pandemic environment.
According to the 2021-2023 Emerging Technology Roadmap for Large Enterprises report from Gartner, 64 percent of IT executives cite talent shortages as the most significant barrier to the adoption of emerging technology. This is in contrast to only 4 percent in 2020.
IT executives responding to Gartner's survey cited talent availability as the main adoption risk factor for the majority of IT automation technologies (75 percent) and nearly half of digital workplace technologies (41 percent). Despite these challenges, 58 percent of respondents reported either an increase or a plan to increase emerging technology investment in 2021.
Employee dissatisfaction
A survey by Talent LMS and Workable found that 72 percent of U.S. employees working in tech/IT roles are thinking of quitting their job in the next 12 months. This is significantly higher than a 55% rate of the overall U.S. workforce — the "Great Resignation" we're hearing so much about.
41 percent of respondents indicated that limited career progression factored into their desire to leave their current employers. Other popular cited reasons include lack of flexibility in working hours (40 percent) and toxic working environments (38 percent).
58 percent indicated skills development opportunities were the most important factor in choosing a new employer, second only to salary and benefits. Likewise, 62 percent said that more learning and training opportunities would make them more motivated to work, and an incredible 91 percent said they would like more training from their current employers.
Adding further fuel to the fire, most predictions see this crisis getting much worse in the next ten years. For example, consulting firm Korn Ferry predicts a global shortage of 85.2 million skilled workers by 2030. This represents an estimated $8.5 trillion loss of revenue opportunities worldwide. Further, the number of open tech positions is expected to increase by 12 percent.
What are scared CEOs doing to meet this challenge?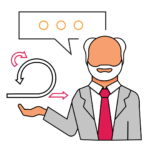 While progress is admittedly slow, many companies are working toward mitigating this risk through a few different avenues:
Adjusting recruiting and hiring practices to accommodate applicants' desire for more flexible hours and remote working opportunities
Investing more in learning and development of their workforce and better supporting career development opportunities
Pursuing less traditional candidates to fill entry-level tech positions, both from current experienced but non-tech employees, and external applicants who show potential to be trained to qualify for tech positions
Of the above-mentioned survey respondents:
40 percent have partnered with external organizations to work on talent development to close the skills gap and attract more employees.
A little over 21 percent have eliminated requirements that applicants have certain academic degrees.
31 percent have created an apprenticeship program.
These efforts have already had a positive impact on organizations that have taken the initiative.
For example, a global leader in the casualty insurance industry worked with Cprime to implement an aggressive program to recruit and train inexperienced applicants to take on entry-level positions as software engineers. (Read the case study here.)
Likewise, several client organizations across multiple industries have benefited from intense, customized training and coaching programs. Cprime designed these programs to quickly upskill internal tech talent. As a result, they learned to work more efficiently, take on new skills in emerging technologies, and work together more effectively as teams. (Read the case studies here.)
And, Cprime has had decades of success helping clients meet the challenges represented by the tech talent gap. They offer two powerful service offerings:
Global Talent Services – Dedicated recruiting experts locate and secure qualified tech talent from around the world to fill the positions you require.
Cprime Studios – A dedicated team of software engineers, DevOps specialists, and digital strategists take on your ongoing and future projects so you can keep progressing while you work on hiring full-time talent.
Speak to our Talent Acquisition specialists today to see how Cprime can help your organization fill the tech talent gap, and maybe give your CEO a little more peace of mind.