Millions of users globally rely on Atlassian development products every day for improving software development, project management, collaboration, and code quality. A tool suite that contains all the functionality you need to review, test and manage your code, builds and system automation to ship quality software.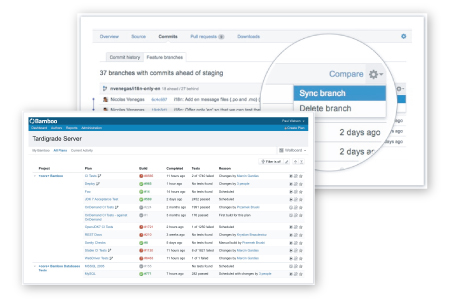 Your code, in the cloud. Manage, review and share your Git and Mercurial source code with free unlimited private repositories.
Bamboo does more than just run builds and tests. It connects issues, commits, test results, and deploys so the whole picture is available to your entire product team.