If you have been working as a professional Scrum Master for a few years, it is very possible that you might get into a "slump" of sorts. Let me explain what I mean, based on my own experience. I had worked for many years as a project manager. When I first took the role of the Scrum Master, it was a very unique experience. I felt excitement, stress, fear, and anxiety, sometimes all within the span of one day. This is because it was an entirely new role that I had to learn. I did not plan on pursuing this role, but it fell into my lap. So I had no choice but to face it head on.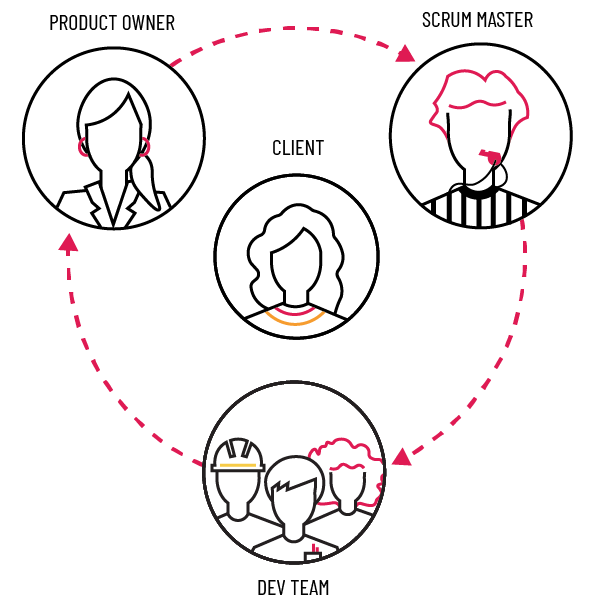 After learning the basics of Scrum, I then felt much more comfortable in being able to contribute and help the team adopt this way of working. I slowly felt more confident as I continued to gain more knowledge and understanding of how to perform this role. As I became more effective as a Scrum Master, I saw my team grow and thrive. And eventually, they evolved into a high-performing team that delivered significant value. This garnered praise from our leadership and customers.
Things could not have been more exciting at that point. After months of hard work, the investment finally began to pay dividends. However, this was also a problem hidden in plain sight. As the team began to plateau, they realized that it became more difficult to identify meaningful improvements during retrospectives. For months, the team had been working together. They helped each other through difficult times and overcame difficult problems. Most importantly, they produced amazing results that nobody had expected. It had become a well-oiled machine. But this is where things began to fall apart.
Moving beyond being a Scrum Master and becoming an Agile Coach
When success began to come easily, the team no longer felt the same sense of urgency. And, unfortunately, complacency began to kick in. Several team members left the team in pursuit of new and exciting challenges. And I pondered my future as the Scrum Master. My choices were clear: find a new team and start anew, or leave the company.
As I explored my options, a colleague of mine shared a book with me – Coaching Agile Teams, by Lyssa Adkins. This book opened my eyes to a whole new world that I had never expected: Agile Coaching. I realized that I had already been doing many of the responsibilities of a "coach" already. However, I was intrigued by the other facets of this role.
To fast forward my story a few years, as I look back on this experience, I recognize a few struggles that I encountered. As a result, I decided to gather a few of my thoughts to hopefully help Scrum Masters who have decided to make this transition into an Agile Coach.
Tips to aid your transition to being an Agile Coach
1. Don't limit yourself to "Scrum"

Even if you have mastered Scrum, or have reached a point of diminishing returns, there will always be new concepts and techniques that you will be expected to have in your toolbox as an Agile Coach. Many organizations start with Scrum but often integrate other methods such as Extreme Programming or Kanban. Also, organizations that have already had success with Scrum will likely want to scale this to bigger and more complex projects, which means they will need help from someone who understands how to apply a scaling model such as Scaled Agile Framework (SAFe®), Scrum at Scale, or LeSS (Large Scale Scrum), just to name a few examples. So, to prepare yourself, be sure to set aside time for continuous learning and expand beyond Scrum.
2. Learn different coaching techniques
Depending on your organization and team dynamics, you may have only had few opportunities to "coach" others as the Scrum Master. This means that you will benefit from learning the various coaching stances such as educator, mentor, facilitator, etc. From what I have seen, many skilled Scrum Masters have seldom been asked to mentor or coach others, which is unfortunate, but this is a reality for many. So where should you start to learn these new skills? Cprime provides several options such as the ICP-ACC course (Agile Certified Coach) which will give you the foundational knowledge that you need to be successful.
3. Learn to be okay with not knowing everything
This may sound like a strange tip, but sometimes we get in our own way by trying to be the best and trying to know everything about a specific subject or process. Coaching is a difficult skill to master, and it can be stressful at times but it is also highly rewarding when you can make a connection with a peer and help them discover a solution. The payoff will likely not be immediate, and we should be patient and be okay with this dynamic.
4. Find a mentor of your own to learn from
Professional coaching is a skill that few people can master, and it will take time to learn. I was fortunate enough to encounter a seasoned mentor who provided guidance and a sounding board that enabled me to continue refining my coaching skills continuously. Try to find someone whom you respect, who is willing to be candid with you and provide honest feedback; this will expedite your development as a coach.
5. Practice and reflect regularly
The different coaching stances are like different muscles in our body – if we don't use them regularly, they can weaken and wither, which makes them very difficult to use when you need them. Just as professional athletes who are consistently working to improve their physical strength or stamina, as coaches, we must also continuously work on our craft so that we are at the top of our game when we are called on to face a new challenge. One method I have used to accomplish this is to participate in a community of practice within my organization, as well as external communities; all these interactions will help you gain new insights and help you continue sharpening your tools in your toolbox.
In conclusion, if you have been feeling bored as a Scrum Master, it may be time to find a new challenge to keep you excited. Taking that step from Scrum Master to Agile Coach is a natural transition if you have the passion to help teams and organizations improve. Give it a try and see how it goes; even if you realize it is not right for you, you will likely learn something valuable about yourself that you can take with you to your next role!