IT Service Management (ITSM) transformation is no longer a "nice to have" but a "necessity" for growth and business performance improvements. Benefits of ITSM can be realized in both IT and business areas. There are many processes within ITSM framework where the most common processes are:
• Service Request/Fulfillment – managing requests for information or software/hardware support
• Incident/Problem Management – managing requests for issue or problem resolution
• Change Management – managing requests for changes to IT systems or services
During an organization's start up phase, these processes tend to be very manual, communication is done via email, and tracking is done via Excel spreadsheets. Teams work in silos and the tools are mostly segmented from each other. As an organization grows, this manual process results in inefficiencies, roadblocks, and loss of productivity (some teams solve this by setting up an integration between support and development ). Today, businesses are competing based on their ability to pivot and scale quickly. IT services need to be even more agile and efficient to enable growth. ITSM tools should enable IT Operations to better support its customers. Common pain points while scaling IT Operations implicates the need for proactiveness, responsiveness, and visibility.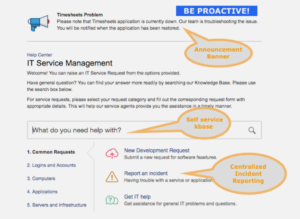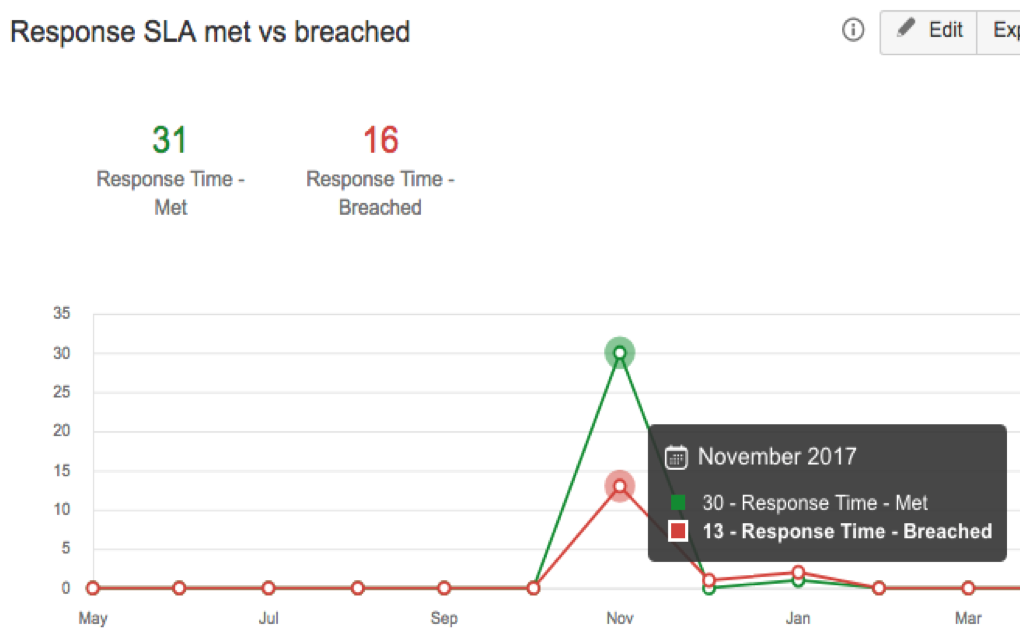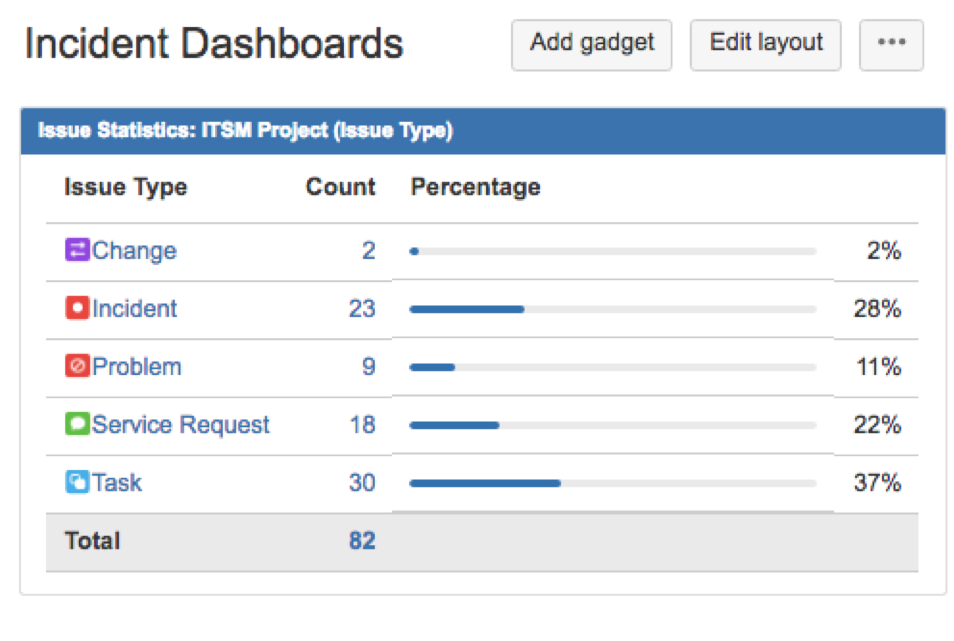 IT O­­­­­perations service goals
Why is it important?
How Jira Service Desk can benefit?
 Proactiveness

Ability to perform steps to detect issues quickly or to expedite resolution path

Self Service/ Knowledge Base readily available on customer portal
Announcement banner for updates on downtime, incident, known issues, etc.
Automating incident Reporting by integration with monitoring tools (internal or external)
Dynamic request forms and cascading fields to ensure completeness and accuracy of request

 Responsiveness
Ability to respond promptly and effectively

Auto triage/routing of requests to relevant subject matter experts
Standardized workflows to streamline processes
Centralized collaboration across all of IT  (vs. segmented and silos)
Automatic creation of subtasks for work distribution
Collaborative platform for Agent and Customer interaction
Accessibility of contextual knowledge base for faster resolution

Visibility
Ability to track the health of operations on different dimensions such as request status, team workload, rate of resolution, etc.

Service team Dashboards to understand business health
Personalized Dashboards for individuals and teams workload
SLA tracking & trending metrics for objective planning and decision making
Customer dashboard on Customer Portal to centralize and track reported service requests
Traceability of connected/spawned work
Organizations can leverage Jira Service Desk to meet the goals for standard IT and non-IT processes. We find that business and ops commonly seek to streamline the process of onboarding new employees, especially as they go through hypergrowth. One of our customers found success in achieving these goals by moving to Jira Service Desk. Prior to JSD, their processes were very fragmented. Much of the services were performed in three different systems for requests, approvals and tracking. There were redundant steps across teams and insufficient details as request moved from one team to the next. The request was documented free form and required a lot of communication and tribal knowledge for resolution. There were constant delays in fulfillment of requests due to manual and errors in triage and routing. SLAs were subjective and little unified agreement within business and IT teams to the metric. Customer satisfaction was low due to frustration in what the process was and time it took to complete a request.
JSD helped them centralize, standardize, and streamline their processes and solution. IT Operations was enabled to better support production system and users with single system. Automation features helped reduce steps to resolution and led to faster fulfillment of the request. Due to better data discipline, they were able to identify the seasonal spikes in volume on requests and were enabled to plan appropriate time and resources during these peak demands. The ability to collaborate with customers in real time and to track SLAs contextually based on business & contractual agreements gave the team upper leg to improve responsiveness and overall customer satisfaction. To learn more about this remarkable journey, click here
To summarize, ITSM discipline and ITSM tools can greatly benefit business and IT teams. The approach with an ITSM tool should focus on solving a problem within your organization vs. "make it work because it is an industry standard". You can maximize the rewards by scaling the tool to incorporate non-IT processes such as HR onboarding/offboarding, B2B or B2C customer support, product support and more – Be innovative!