When it comes to managing complex initiatives, businesses can often benefit from selecting the right collaborative software.
Atlassian's Jira and Jira Service Management (JSM) are powerful tools that provide exceptional project management solutions. Jira is the more traditional option, focusing strongly on issue tracking and agile project management. Jira Service Management builds on this foundation by offering a range of added features specifically designed for IT and service teams, including incident management, problem management, and change management.
With both options offering robust customization capabilities and integrations with a wide range of other software, it can be tough to choose between them. So which one is right for your business? Let's inspect the key differences between Jira and JSM to help you make an informed decision.
The Key Features of Atlassian Jira Software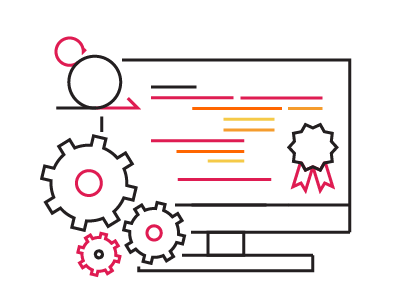 Atlassian Jira is a powerful project management tool used by thousands of organizations worldwide. With its user-friendly interface and robust features, Jira makes it easy to track and manage complex projects.
One of the key features of Jira is its flexibility—users can create customized workflows to fit their specific needs. Another standout feature is its extensive reporting options, which allow users to generate a variety of reports on project progress, team performance, and more. Collaboration is also a key aspect of Jira, with built-in tools for team communication and task assignment. Jira Software provides functions for supporting the two principal ways people do "Agile" development—essentially they give you Scrum and Kanban boards (and the supporting structures behind them). Jira Software is licensed based on total users.
This powerful project management tool offers a range of benefits that can help your business stay on top of tasks and projects. With features like real-time collaboration, task assignment and tracking, and customizable workflows, Jira streamlines communication and enables teams to work more efficiently. Plus, the platform integrates with a range of other tools including Confluence and Slack, making it easy to keep all your work in one place.
How JSM Can Streamline Your Service Desk Solutions
Jira Service Management, on the other hand, is designed to provide IT service management (ITSM) and Enterprise Service Management (ESM) solutions by offering an easy-to-use self-service portal, request management, SLAs, queues, and incident management. Jira Service Management is licensed based on total agents (users able to edit/work on requests). Customers (users submitting requests) can access the product for free and do not need a license.
As businesses continue to evolve, their customer support and service desk solutions require advanced tools to meet increasing customer expectations. JSM helps businesses of all sizes streamline their service desk solutions, improving the efficiency of their support teams, and delivering a better customer experience.
Atlassian Jira Service Management offers an intuitive user interface, making it easy for users to navigate and manage service requests efficiently. This platform also allows automation of recurring tasks, reducing response times, and freeing up the service desk team's time for other high-priority tasks.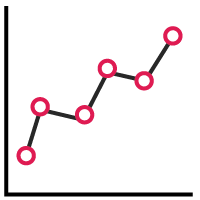 JSM also offers multiple scalability options, including customizable workflows, powerful templates, and automation rules. These features make it easier for businesses to stay competitive, regardless of their size and scope.
The solution also integrates with other Atlassian products, such as Jira Software and Confluence, and with a host of third-party apps. These integrations enable businesses to collaborate seamlessly to resolve service issues, creating a perfect workflow for more efficient decision-making.
Also, it offers a wide range of self-help features, including a central knowledge base and the ability to create and publish articles to solve user problems, which increases customer satisfaction levels.
Which of these solutions is right for you?
Of course, only you can answer that based on your unique business needs. Many organizations find that using both Jira and JSM optimizes different aspects of their business. In other cases, one or the other could fill a gap where an existing solution falls short; utilizing available app integrations or creating custom integrations can then marry the two solutions.
If you'd like help evaluating these powerful Atlassian applications, rely on the Atlassian experts at Cprime to help.