According to the Service Desk Institute, 68% of organizations had implemented Enterprise Service Management (ESM) strategies as of mid-2021—a 58% increase from two years prior. But what is ESM? And should it matter to you and your business?
This post explores the concept of Enterprise Service Management and the core elements necessary for ESM success. As you read, it's important to remember there's no one-size-fits-all solution—businesses should tailor ESM to their unique business needs.
This article is an excerpt from our free white paper, Your Practical Guide to Enterprise Service Management. Download it now to dive deeper.
What Is ESM (Enterprise Service Management)?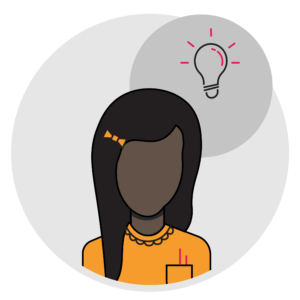 ESM stands for Enterprise Service Management and is often defined as "the use of ITSM (IT Service Management) principles to support all business functions across the enterprise." However, we disagree with the limitations inherent in that definition.
ESM is not an offshoot of ITSM; the two are very different in both their approach and their  desired outcomes.
It is common for IT organizations to have established ITSM processes in place that may serve as a launching point for ESM in the broader organization. However, it's challenging to apply IT's relatively complex processes, tool components, and governance requirements to all business units. Team members in Marketing, HR, Finance, and other groups may become overwhelmed by changes, leading to lower ESM adoption rates and failed initiatives.
Therefore, a more appropriate definition of Enterprise Service Management is:
An optimized combination of the right software solutions, well-thought-out processes and workflows, and customized automation that effectively supports a customer-centric approach to each service an internal business unit undertakes.
In some cases, certain aspects of an existing ITSM solution may carry over to the larger ESM program, but only if it fully supports and translates to each business unit's goals and limitations.
Before analyzing and developing any solutions, it's beneficial for an organization to consult with a partner experienced in successfully delivering ESM.
ESM Puts the Customer First
It's important to recognize that a successful adoption of Enterprise Service Management requires each of the organization's business units to change their views about what they do and who they do it for.
To support streamlined workflows and processes that are truly customer-centric, the team's culture must emphasize providing the very best service to each customer in an efficient manner and they should optimize the following concepts:
Services – Internal business units must view the services and related deliverables they produce as products, just as the company has concrete products and services they sell to external customers.
Customers – An ESM team's customers include individuals, business units, vendors, and other stakeholders that benefit from the services the teams provide.
Value Stream – The ESM value stream includes every interaction that takes place between a customer's request and the delivery of value to that customer. This may include one individual's activity or the collaboration of multiple departments.
The Core Elements of an ESM Solution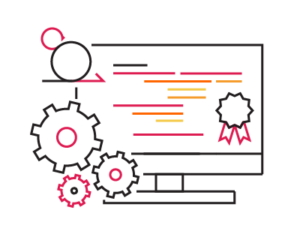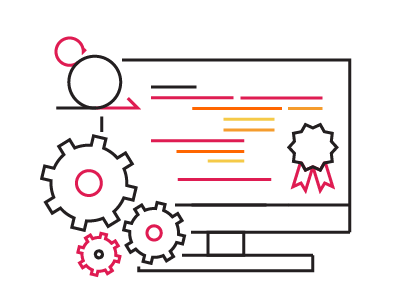 An optimal ESM program includes some combination of the following five core elements:
1. Portal
A centralized portal is the software hub for any ESM program. The portal facilitates service requests, manages ongoing service tasks, and maintains appropriate governance throughout the service lifecycle.
An optimal ESM solution will allow for customized entry points for each business unit, tailored to their customers' specific needs.
Some examples of popular solutions successfully used as ESM portals are:
Atlassian Jira Service Management
Freshworks Freshservice
Ivanti ESM
ServiceNow ESM
BMC Helix
IFS Assyst
An effective Enterprise Service Management portal solution must include:
Request intake available to all internal customers. A user-friendly interface should provide all the necessary actionable information without complicating requests. Similarly, a multi-channel approach will allow users to submit requests via email, messaging apps, chat programs, and more.
A ticketing function that makes each incoming service request its own unit that can be assigned, managed, and closed. It must store all applicable information regarding a ticket's tasks and status.
Basic automation functionality such as chatbots, automatic ticket routing, and workflows that trigger necessary notifications, assignments, and reporting based on a given ticket.
Reporting and governance capabilities such as status reports, open and closed ticket tracking, and archival resources.
2. Workflow
In this context, a workflow is any predetermined path through which a service request passes. It includes task completion, notification of appropriate stakeholders, and the production of any necessary governance or reports.
While workflows can be completely manual, an effective ESM workflow will include as much  automation as possible while maintaining optimal control over service activities.
3. Service Catalog
An ESM service catalog is a universal list of services that can be requested through various internal teams. By employing naming conventions and referring to supporting database material, requests can follow a preset workflow, streamlining the request and fulfillment process.
4. Permissions, Approvals, and Notifications
The ESM system should support user permissions based on the needs and security limitations imposed on various business units and request types. A common use case is HR requests being only visible to HR teams.
Approval capabilities can empower or prevent users from taking certain actions. For example, if a given service must be approved by management before work can begin, the ticket can be automatically assigned to that manager. No one else will be able to manually move the ticket to the next step.
The system should also send notifications via email, messaging program, or some other agreed-upon means to keep stakeholders apprised of a ticket's status or any necessary assigned action.
5. Reporting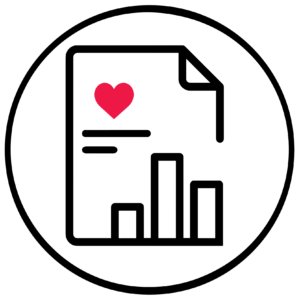 A successful ESM solution must incorporate reporting that is robust enough to monitor both current and historical requests. Ideally, the team will use this reporting to routinely inspect the ESM practice and support continual improvement.
Additionally, In highly regulated industries or any organization beholden to compliance regulations, reporting must meet the necessary standards to support auditability.
There is No One-size-fits-all ESM Program
It's important to recognize that an Enterprise Service Management program does not need to include all of the elements listed above. Nor does every feature included in a given ESM portal solution need to be leveraged for the program to be successful.
Rather, each business unit should review all the available options and determine which core  elements are necessary to fulfill their needs and the needs of the other business units that  depend on them.
A successful program will be as simple as possible, but no simpler.
ESM Implementation for Success
As an organization grows, so does the complexity of its teams and business units. To maintain smooth operations and provide stellar customer service, your organization may need to implement a software solution that enables ESM.
This article is an excerpt from our free white paper, Your Practical Guide to Enterprise Service Management. Download it now to dive deeper.