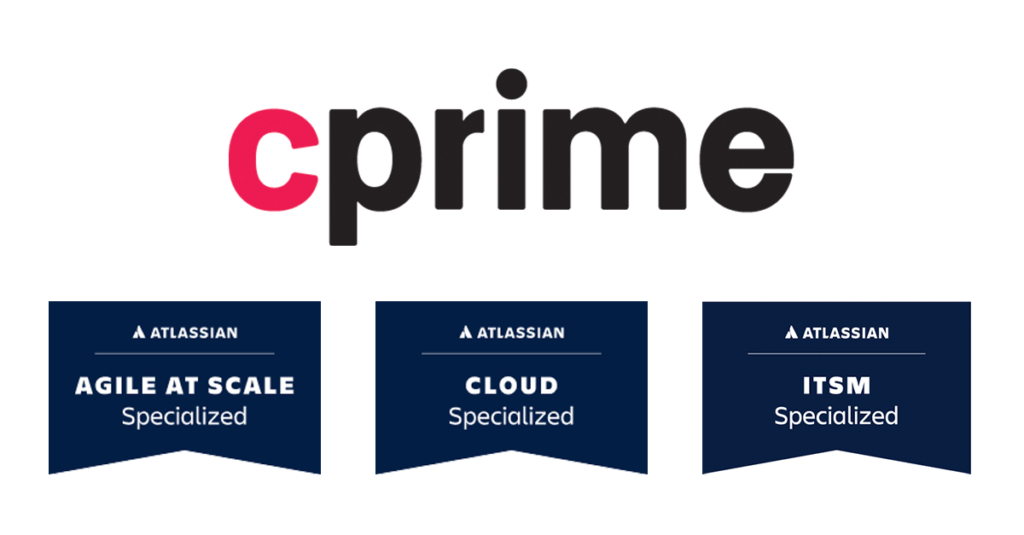 On April 5, 2022, Atlassian announced a new partner certification program for ITSM Specialization. Early in August, Atlassian awarded Cprime that certification.
Read the official press release here.
Why did we prioritize pursuing this certification? And, what does that mean for current and potential clients?
What the Atlassian ITSM Certification means
The certification demonstrates deep ITSM solution expertise, extensive customer engagement experience, and a consistent track record of delivering high-caliber consultative and implementation services.
Expert coaching and tooling advice can help companies establish or optimize an ITSM practice that truly moves the needle across business units. Effective ITSM can provide:
A better understanding of business needs
Higher service availability which enables greater business productivity and customer satisfaction
Increased cost efficiency and profitability around IT
Alignment of expectations for the IT teams
Reduction in the business impact of IT incidents
And more…
Read case study: Cprime helped to modernize a luxury retail chain's failing legacy service management infrastructure with turnkey Jira and Jira Service Management portals
What Cprime offers around ITSM
ITSM Coaching begins with a thorough understanding of what is currently working and not working in the organization's service management processes. This analysis is combined with a deep dive into the organization's goals and unique needs so that an optimal solution can be designed and implemented. The coaches can use those insights to inform tool selection and use, roles, and responsibilities for implementation purposes.
ITSM Tooling Implementation aids the client organization to implement the right tools to solve their problems and optimize their processes. This may be Jira Service Management, but in some cases, other tools may be recommended. Implementation experts will also explore the combination of automation and integration that will best streamline and enhance the core ITSM processes.
We've worked with numerous teams of all shapes and sizes to help them use these powerful tools to create the optimal ITSM setup. Based on that experience, we've created a set of proprietary templates, with ITIL best practices in mind, for use with Jira and Jira Service Management. These templates go beyond Atlassian's out-of-the-box solutions so teams can capture all necessary information for successful changes, manage problems, and resolve incidents faster while coordinating action across teams.
They are as flexible as ITIL itself—because there's no such thing as a one-size-fits-all ITSM solution—so tooling experts will help you customize each solution to your unique needs. We can install or even create custom integrations as needed to ensure every process runs smoothly across all your tools.
Truly a full-service organization, Cprime's broad range of other services can help integrate the ITSM practice with Product and Agile at Scale as well, further tying IT to the rest of the business teams and enhancing the value gleaned from an optimized ITSM program.
Check out our full suite of ITSM services here.