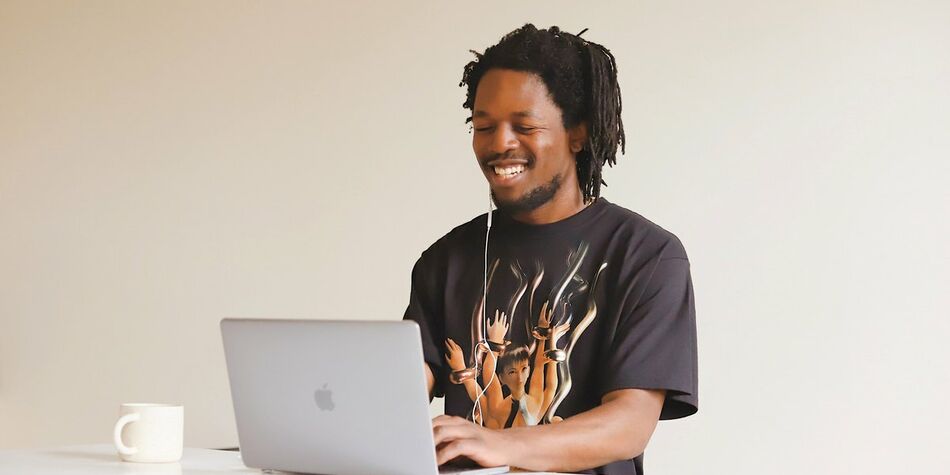 Since its early days, Zoom has expanded to allow both apps and integrations with its core program, becoming part of a wider productivity platform that helps businesses keep on top of team chats, video communications, phone calls, and team productivity. Let's find out how a Zoom integration with popular business tools can improve productivity, communication, and collaboration with teams, and how it can help build a more inclusive, hybrid, and flexible office suitable for all participants.
WHAT IS ZOOM?
Even if you don't work from home, you've probably heard of Zoom. In light of the coronavirus crisis, the videoconferencing app has become the standard for connecting with others face-to-face virtually in both business and personal settings.
Zoom is a cloud-based video communications app that allows you to set up virtual video and audio conferencing, webinars, live chats, screen-sharing, and other collaborative capabilities.
IS THERE ANY DIFFERENCE BETWEEN ZOOM APPS AND ZOOM INTEGRATIONS?
Simply put, Zoom apps are valuable add-ons that improve the video conferencing platform's functionality and usability. Zoom apps aim to augment productivity and efficiency for remote teams and coworkers across virtual workplaces. With Zoom apps, you can bring your favorite workplace apps into Zoom to streamline your workflows.
On the other hand, Zoom integration enables multiple third-party software applications with different uses and functions to connect seamlessly with Zoom. Zoom's open API makes it perfect for adding valuable integrations from other handy tools to improve the user experience.
The primary difference between Zoom apps and Zoom integrations is that Zoom apps are in-meeting/in-product apps allowing users to use third-party apps within Zoom meetings. In contrast, Zoom integrations are available from the Zoom App Marketplace to integrate Zoom into third-party apps.
MOST POPULAR ZOOM INTEGRATIONS
As a flexible app with an open API, Zoom is no stranger to integrations. There are over 1,000 apps on the Zoom app marketplace currently. Any list of the "best" integrations will be largely subjective and will miss integrations that are of greater business-specific use to some companies than others.
We're highlighting eight integrations that are hard to argue against in terms of the benefits they bring to any business. Let's explore some of the best options.
1. Zoom Salesforce Integration
Salesforce is one of the most widely used Customer Relationship Management (CRM) tools that help businesses around the world manage their sales, leads, user interaction, and more. This tool automates numerous tasks of sales teams and helps to improve the user experience.
To further enhance lead management, companies are setting up the Zoom Salesforce Integration. This allows them to use their Salesforce data to improve their communications with clients over Zoom. With the power of Salesforce and Zoom, your sales organizations can unlock actionable insights from sales calls to accelerate win rates.
Zoom Salesforce integration can reduce the time and effort needed by enabling you to make and receive calls directly within Salesforce. You can view and manage call logs, playback voicemail and call recordings, and support high-velocity sales. By embedding these phone features directly in the Salesforce application, your team can connect quickly with leads, improving efficiency.
2. Zoom Teams Integration
Microsoft Teams is rich in features that help businesses schedule work, communicate remotely and take care of their day-to-day tasks and activities. Using the Microsoft Teams integration, you can have all the Microsoft business capability (including a range of other apps that can transform its performance in a modular way to suit your business needs) and have Zoom meeting scheduling at your fingertips from within Teams.
Whether you need Zoom's chat, meetings, or phone features, they all can be available within Teams' Zoom integration. The Zoom Bot helps Teams by posting summaries and a recording link whenever any Zoom meeting ends for easy collation of the main points and record keeping. That means using the Zoom Teams integration can keep everyone on a team or everyone in a meeting on the same page without the need to additionally transcribe the meeting.
Meetings scheduled or created in Microsoft Teams will appear on your Zoom account. This integration enables users to make the most of Teams' Zoom Integration. Users can schedule Zoom chats, Zoom meetings, and Zoom phone features within Teams.
3. Zoom Google Calendar Integration
You can sync your Google Calendar or Workspace to Zoom through the Google Calendar Zoom integration. That means you can schedule Zoom meetings, join them, and manage them directly from your GSuite calendar, or even your Gmail account. The time-saving element of Google Calendar Zoom integration isn't just that it saves you from having to hop between programs to schedule and manage the Zoom meetings you need to have, though.
Zoom Google Calendar integration can mine details from emails, so it automatically adds the topic, the attendees, and any relevant attachments to your Zoom invitation. That means any invitation you send is instantly targeted and data-rich, rather than leaving you to spend time adding all that information yourself.
The ability to auto-add the details of your Zoom meetings to your Google calendar invitations doubles down on this aid to efficiency. The fact that Google calendars are frequently shared across teams (rather than Teams) means everyone relevant can know when Zoom meetings are scheduled, with whom they're scheduled, and about what. That helps give business teams a greater all-around situational awareness than using Zoom as a separate entity would give you.
4. Zoom Calendly Integration
Calendly Zoom integration allows you to seamlessly add video meeting details to your calendar events and meeting reminders so everyone is prepared. By connecting your Zoom account with Calendly, video conferencing is made simple.
Choosing Zoom as your event location will automatically create video conference details and save them to your Calendly event. Providing your invitees with instant access to these details will save you time and help reduce meeting no-shows. Once an event is scheduled, the Zoom details will be automatically included in the confirmation notifications and a calendar event will be sent to your invitees.
Zoom and Calendly integration helps reduce the time you spend manually sharing Zoom details, allowing you to reschedule or cancel a meeting and update details.
5. Zoom Slack Integration
The biggest difference between Slack and Zoom is the communication focus. Slack is a messaging app at its core – with the option to add video and audio conferencing. Zoom puts video conferencing first, but offers Zoom Chat, Zoom Phone, and other options.
In 2019, Slack and Zoom signed a contract aligning product roadmaps. This partnership makes it easier to use Slack and Zoom together and removes the need for many companies to migrate from Slack to Zoom Chat.
For now, Slack is one of the most useful Zoom apps to enhance productivity at work. The Zoom app makes it seamless and easy to instantly start or join a meeting directly from a Slack channel or direct message.
Participants can quickly and instantly join meetings with a single click. The handy features make it easy to monitor and consolidate remote work in a centralized, easy-to-monitor way. Slack Zoom integration allows you to start Zoom meetings with a simple "/zoom" command and harness the full power of Zoom's functionality with ease. Zoom Slack integration also enables users to set reminders of Zoom meetings in specific Slack channels.
6. Zoom Hubspot Integration
HubSpot is a platform used by businesses to interact with their customers, leads, etc. It comes with tools that businesses can use for sales, marketing, and services. These tools can also assist businesses in creating email sequences and blogs, hosting their landing pages and websites, and managing their interactions with leads and customers.
Businesses can also use HubSpot to analyze the success of their marketing campaigns and track the behavior of their users. A business that leverages HubSpot Zoom Integration will enjoy many benefits.
HubSpot and Zoom integration will allow you to automatically send dial-in and conference call details to all your HubSpot prospects. In fact, you can turn every booked meeting in HubSpot CRM into a Zoom meeting.
One more benefit of the integration is that it allows you to promote your Zoom Webinars. Once an individual registers for a Zoom webinar, HubSpot saves their details as a new contact. You can then use HubSpot workflows to send them automated follow-up emails, event reminders, and more.
A HubSpot Zoom integration will also allow you to schedule and hold live meetings with other teams in your business. You can discuss future marketing campaigns, past performance, and more. Last but not the least, thanks to the integration, you can automatically record calls to capture additional information.
7. Zoom Marketo Integration
A Marketo Zoom integration allows you to generate Marketo leads from attendees that joined Zoom Webinars and include "Add to Calendar" links that contain the unique join URL for each registrant. Users can also register for webinars from Marketo.
With Zoom Marketo integration can save hours by creating a Zoom webinar registration funnel and syncing it automatically with your Marketo event program. Zoom integration isn't available as an installed service in Launchpoint yet, so a custom integration needs to be implemented using Marketo webhooks.
8. Zoom WordPress Integration
From a business or a team management perspective, there are multiple advantages to adding your Zoom meetings to your website and getting benefits through a Zoom integration in WordPress.
First, this means you can host your Zoom meetings directly from your website. You can have your meeting participants access details and links directly from a single page and manage it whenever you want. Setting up regular public meetings in one place becomes much easier to handle this way. No need to schedule meetings and notify your participants through emails. A look at your site is all they need to get ready for your meetings.
There's also the convenience of having it all managed straight from your website with a Zoom WordPress integration. You can set up your user list, meeting passwords, and much more straight from the backend. You can also manage multiple meetings straight from your website backend without ever having to use the Zoom app itself. And your participants can join meetings directly from their browsers.
Additionally, a WordPress Zoom integration allows you to host webinars, customer service calls, and calls to check a user's identity directly from your site.
Cprime Custom Zoom API Integration Example
Recently Cprime was engaged in an initiative to create a custom tool for a client – a procurement solution for companies of all sizes when it comes to their SaaS requirements.
We decided to proceed with Workato, the leading Enterprise Automation Platform that enables both business and IT teams to integrate their apps and automate business workflows without compromising security and governance. Workato Integration helps you automate business workflows across cloud and on-premise apps.
The Workato Zoom integration that we turned into a custom solution allows our client to:
Connect procurement solution with a Zoom solution
Collect usage statistics about active and inactive paid seats in various apps and represent it to the customer or procurement solution manager to help them make optimization decisions
MORE ON TOPIC: Integration: 5 Customer Success Stories – Read White Paper
Bottom Line
Zoom API integration helps to unblock up-to-date viewpoints for your company, allowing you to increase your flexibility by getting the right blend of tools to cover all of your team's management, communication, and collaboration needs. You can learn about best practices, integration steps, or integration benefits for your type of business.
The sticky point is a seamless app integration, which requires professional support. Keep in mind that out-of-the-box solutions rarely fit a company's needs. Custom solutions, like the one above, resolve problems related to unique tasks or needs encountering peculiarities of business processes in each case individually. If you need to integrate your business tools with Zoom into a custom solution or your out-of-the-box tool needs to be fine-tuned, you can always contact our specialists at learn@cprime.com.
Learn how your organization can benefit from Enterprise Application Integration
Read White Paper