The global tech labor shortage is becoming far more than an annoyance for companies within and outside the technology space. These days, nearly every organization is, to some extent, a software company. Job site Monster reported recently, "The company that posted the most tech job listings on Monster this month wasn't a tech company, but health care giant UnitedHealth Group." The automotive industry's need for software engineers has also increased as vehicles become more computers than machines.
"IT executives see the talent shortage as the most significant adoption barrier to
64% of emerging technologies." -Gartner
The pandemic sped up a trend that had already been well underway before 2020. Now, most companies are still playing catch-up when developing the technology they need to stay competitive. But, a Gartner survey revealed that "IT executives see the talent shortage as the most significant adoption barrier to 64% of emerging technologies."
In a previous article, we discussed three potential solutions to the tech labor shortage. These solutions did not involve competing with other companies in your industry for new talent. In this article, we'll look at solutions that involve looking outside your company.
Leverage global staffing services to find and hire tech pros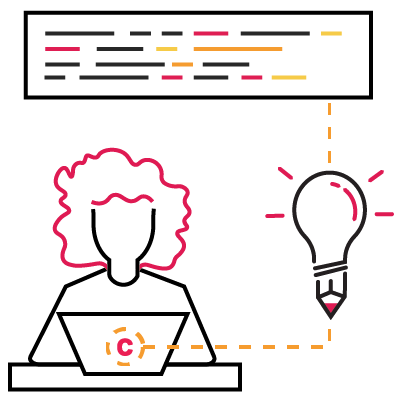 Over the past two years, the explosion of remote work has been a sea change in most industries. As pandemic restrictions lift, most companies see the value of continuing to give employees the flexibility to work from home.
One of the many benefits of this trend is that companies that used to have to limit their talent acquisition geographically are now able to open their search worldwide. While this offers an upside, handling hiring in this manner can be intimidating to inexperienced HR teams.
That's why so many companies now rely on specialized staffing agencies with the experience and knowledge to help find the perfect person to fit every role. Cprime started in 2003 as an IT staffing agency, and we still offer a full suite of staffing services. We specialize in filling those roles in the highest demand right now.
Outsource vital projects to fill the gap while pursuing full-time help
Another option is outsourcing the development and engineering work you can't currently attack due to a lack of qualified staff.
Many countries that were not tech hubs just a few years ago have become global players in the IT industry. This is primarily because they have a wealth of qualified tech professionals who are not tied to any one business. Whether freelancers or full-time contractors working for large outsourcing companies, they provide a vital source of skilled talent.
Of course, the tech labor shortage continues to grow even with the vast numbers of developers and engineers working in Eastern Europe, India, and elsewhere. So, it pays to work with a partner that can always call on talent to provide the help you need.
Cprime Studios is a full-stack development studio. Using agile working methods, we team up with businesses who want to turn ideas into reality, from the design of the software product, to development, infrastructure, and scaling. With over 150 engineers on call, we can help you tackle any need while you pursue in-house recruitment efforts. Or, simply stick with Cprime Studios going forward.
Hire and train non-tech professionals to fill tech roles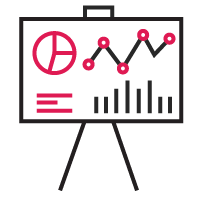 Finally, you have the option of recruiting non-tech professionals and teaching them to take on tech roles. This is a unique concept and may not seem viable at first blush. But, companies have already pursued this avenue to great success.
Cprime's MakeDev program is an intensive six-month program that trains individuals with no software development experience to qualify for an entry-level position as a full-stack developer using Agile methods. Rather than needing to find and recruit increasingly rare skilled tech talent, you can seek out individuals who demonstrate the ability to learn and who are passionate about making a difference.
Statistically, white males currently make up the vast majority of the software development space. This program makes it easier for companies to make good on efforts to create a more diverse workforce, both demographically and difference in perspectives. While this is positive for obvious reasons, diversity also improves the quality of the product being produced since the development team better represents the diverse customer base using it.
The tech labor shortage is not going away soon. Current estimates suggest it will only worsen for at least the next ten years. Is your company going to fall behind as a result? Or will you start applying solutions today?