Migration of Atlassian applications from on-premise solutions to the cloud is a complex, potentially tricky process, especially for large organizations with hundreds or thousands of users. But, even for smaller companies, the process contains many moving parts and plenty of room for costly errors.
As the leading Atlassian Partner in the cloud migration space, Cprime has helped manage more Atlassian Cloud migration projects than anyone else. And one of the most important lessons we've learned from all that experience is the importance of thinking and planning ahead.
That's why we insist on performing a Cloud Migration Impact Analysis for Enterprise clients—organizations with more than two thousand users—before moving forward with any migration. In fact, we strongly recommend one for every client, regardless of their size and which solution set is being used.
Watch the webinar: Migration Impact Analysis: Planning Your Journey to Atlassian Cloud
What is a Migration Impact Analysis?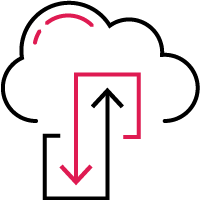 The Cloud Migration Impact Analysis (also known as a Cloud Migration Assessment or Cloud Readiness Assessment) is a structured discovery process carried out by migration and tooling experts. We thoroughly analyze the current state of the applications, the environments (such as file system, databases, etc), installed add-ons and integrations, and how they're being used.
Other factors considered in the Impact Analysis include:
Licensing costs
Integrations
Add-ons
User management/SSO/Identity providers
Features
Dataset size
Security
Encryption
Compliance
Data retention and backup policies
Data residency
Data migration
Hosting costs
Database access
Data ownership
Business policies
and more
Upon completion, we furnish the client with a report that outlines what needs to be done to prepare for a smooth and efficient migration.
Why is an Impact Analysis so critical?
The Impact Analysis proves vital for four basic reasons:
Moving to Cloud is not a foregone conclusion
One of the key decisions that will come out of an Impact Analysis is whether or not Atlassian Cloud is the best option for the client's unique needs. Although there is a strong general push toward Cloud, the fact is it's not a perfect fit for every organization. While Atlassian is no longer supporting on-premise Server applications beginning in 2024, their Data Center applications are still a viable option that we recommend under certain circumstances.
It's also important to note that Cprime experts can assist with migration opportunities whether or not the client is currently using Atlassian products. So, the deprecation of Atlassian Server applications doesn't necessarily impact an organization moving from Rally to Atlassian, VersionOne to Atlassian, or similar moves.
The analysis results save time and money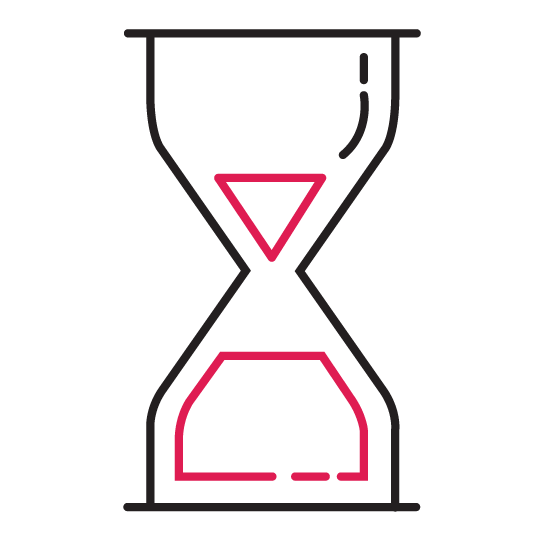 One of the most important aspects that require analysis is the current list of users. Nearly every organization that's used a solution for some time will have collected many inactive or duplicate users on their list. This can impact cost, the complexity of the migration process, and security issues.
If the client has the IT resources available to dedicate to preparation, the Impact Analysis report can serve as a To-Do list, resulting in money and time savings in the lead-up to the migration. If not, of course, the same Cprime experts who performed the analysis can assist with any or all of the preparation work needed. And they will be able to transition smoothly into the migration itself upon completion.
The analysis results go over risks and planning
When migrating to the Cloud a level of risk is assumed but much less than you may think. The main risk for Server to Cloud migrations is 99% around add-ons and the configurations or data associated with them.
For example, JSU Workflows, Jira Miscellaneous Workflow Extensions, Scriptrunner, and Zephyr are just a few of the add-ons that require additional automated or manual effort. The manual effort required is around reconfiguration. This is where the analysis plays a big part in helping set proper expectations with the end users and leadership. The manual effort also plays a big factor in the timeline. The fewer items that need to be reconfigured, the shorter the timeline. Cprime can help you identify where clean-up is necessary to help reduce the migration effort.
Another area of discovery is incompatibility. Although it is easy to identify which add-ons don't exist at all, it is more difficult to identify what functionality does not exist in Cloud and identify if this lack of functionality is a blocker for the business.
The data discovered around add-ons will better help Cprime deliver you a high-level roadmap and a detailed project plan to give you a better understanding of what to expect for the migration.
All the same work will be done, regardless
When you get down to it, all the discovery work must be performed whether or not it is set apart as a separate service before the migration. By having the migration specialists combine the necessary assessment tasks with pre-migration preparation, the potential for costly errors or delays increases.
Are you ready to make a move to the cloud?
If you're considering a move to Atlassian Cloud—or any other tool/system migration of that nature—we have a host of resources available to help you make the best decision for the smoothest transition.
Explore Cprime's migration resources or speak to Cprime experts today.