Recently, a former colleague of mine who is working as a Scrum Master ask me a question that I don't hear often, "Do I need to get certified as an SPC to become an Agile Coach?"
In case you aren't familiar with the acronym "SPC", this is the SAFe Program Consultant (or Scaled Agile Program Consultant) which is one of the most popular Agile certifications in the market today due to the growing popularity of the Scaled Agile Framework. In order to earn this credential, you are required to take a 4-day training course and pass a challenging exam; this course generally costs around $3,000 which is not a small investment by any means. However, this certification does offer many benefits of such as the following:
Access to the Scaled Agile community forums.
Access to various Scaled Agile toolkits and templates.
Authorization to conduct formal training sessions and certify learners to earn a number of SAFe credentials such as

SAFe Agilist

,

SAFe Practitioner

, etc.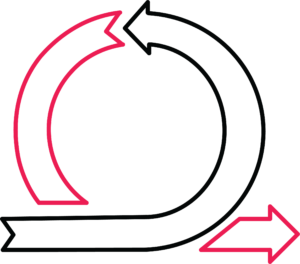 While there's little argument that the SPC credential is highly-sought after and will likely open up doors to employment opportunities, my colleague's question is not a simple one to answer. Before I can offer a suggestion, I posed the following questions to help him determine whether the SPC is a worthy time and financial investment.
Consideration 1: What is your primary objective as an "Agile Coach"?
Agile Coaching has been around years before SAFe was introduced, albeit in less formal and less recognized forms. The Scrum framework was first introduced in 2001, several years ahead of SAFe. Hence, there are many professional Scrum Coaches who have gained tremendous successes coaching teams. In addition, with the rise in popularity of lean/Kanban method, many Agile experts are also augmenting their Scrum knowledge with Kanban expertise. If your intent is to focus on Scrum and/or Kanban, SAFe will probably not help you become a better Scrum/Kanban Coach.
Consideration 2: Team or program?
Extending on the first question, the scope of your coaching engagement will be a big factor in whether you will benefit from learning SAFe. Since SAFe is designed to support very large programs/projects with multiple teams, you may not need to become an expert in SAFe, especially if your goal is to provide coaching support at the team level. One thing to keep in mind, however, is that most mid-to-large sized companies will most likely want to scale their Agile practice once they achieve some level of success at the individual team level, which means they will need help implementing multi-team collaboration and synchronization activities; this means SAFe could eventually come into play even if you are only working at the team level at the present.
Consideration 3: Which scaling model is best?
Even if your organization (or client) has seen the success of Agile approach at the team level, and would like to extend this to larger, more sophisticated projects and programs, SAFe is not the only options. While SAFe remains the leading scaling model in the market today according to the State of Agile Report (published by CollabNet), there are many options such as Large Scale Scrum (LeSS), Scrum at Scale, Disciplined Agile, Nexus, etc. You are not necessarily "stuck" with SAFe, and you certainly have the freedom to evaluate the other models. However, based on my slightly biased experience (as an SPC myself), it is my opinion that Scaled Agile offers the most comprehensive, role-based training curriculum within the market today; this may be one of the main contributing factors to the success of SAFe. Please note that I do not offer this opinion without reason – throughout my career, I invested significant effort to study all of the aforementioned frameworks very closely, and acquired formal training and certifications in several of the scaling methods. Furthermore, I have also successfully applied many of these methods for my clients over the past several years.
In case you were curious about the final outcome of my conversation with my friend, he decided that it made sense to pursue the SPC to ensure that he continues learning and preparing for future opportunities. Although he had achieved numerous successes as a Scrum Master/Coach, I feel that he made the right choice.
In closing, it is possible to argue that you do not need to be a certified SPC to have a rewarding career as an Agile Coach. However, if you are to consider your long-term goals, having a solid understanding of SAFe may increase your marketability and enhance your ability to support larger, more complex organizations. Ultimately, you must decide whether this investment in time/effort/money can be justified in your given situation. Whatever you decide, I wish you luck!
As a Gold Partner with Scaled Agile Inc, Cprime offers a variety of Scaled Agile training courses:
Implementing SAFe® with Certified SAFe® Program Consultant (SPC)
Register Now!