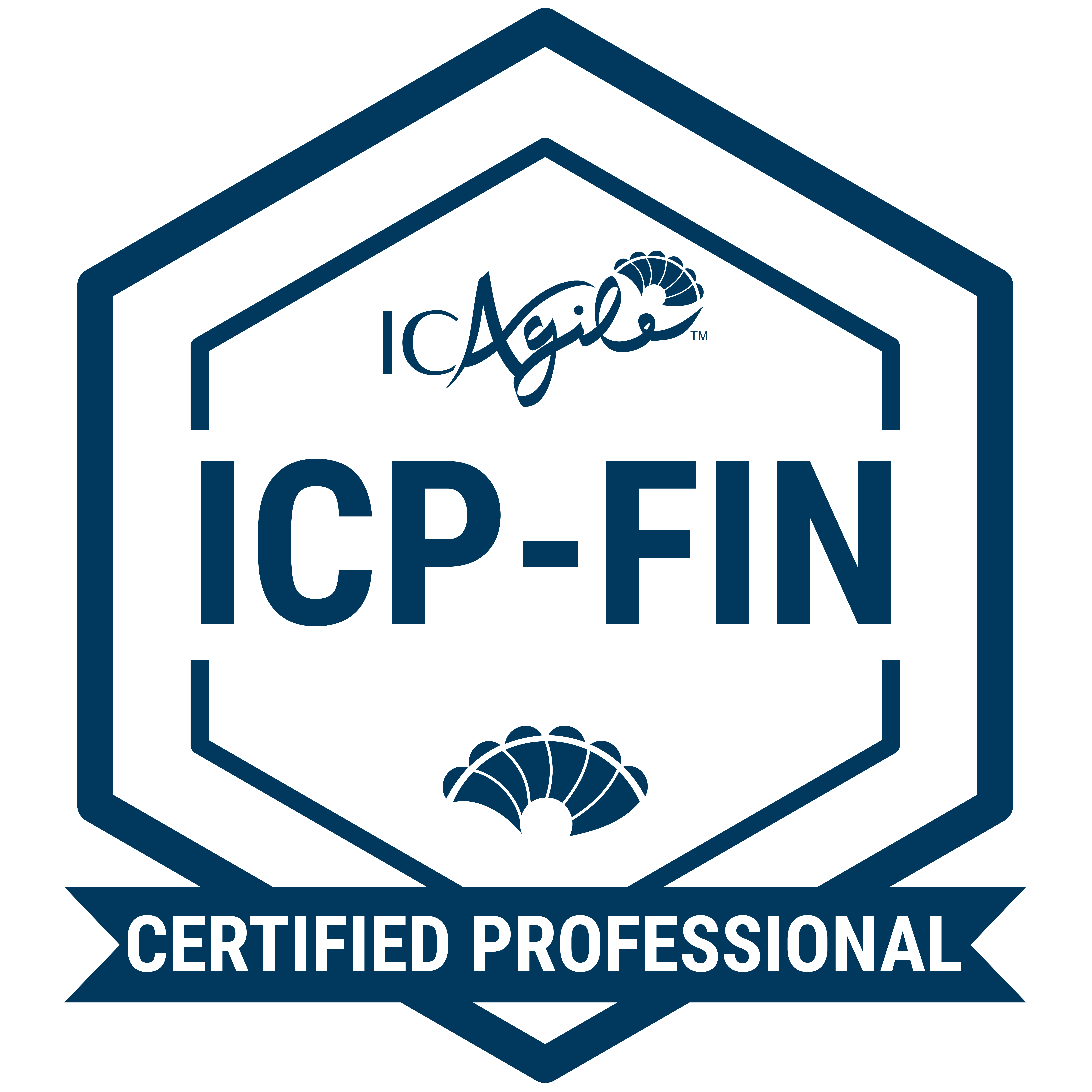 Agile Finance Boot Camp
This workshop is highly targeted to specific client context. A pre-workshop survey will be distributed and collected prior to starting. We'll begin with a full session on day 1, then adjourn until the afternoon of day 2. This allows your facilitators time to evaluate the first day and curate content and workshops for the remainder. We reconvene in the afternoon of day 2, followed by another full day on day 3.
Agility in finance requires a shift of mindset, new tools, and different ways of relating to the rest of your organization. From occasional execution of critical functions to continuous execution of these functions, finance teams hold keys to enterprise agility. Funding models, analytics, and fast cycle times are critical – but leveraging them requires access to near real-time insights and automation across the entire finance lifecycle.
Moreover, for overall enterprise agility to be successful, practices within finance must align to the rest of the organization. Money and financial targets are at the heart of the business value that underpins the need for agility in the first place. If agile frameworks and functional practices elsewhere don't integrate with finance teams and vice versa, they will fail.  The agile practices – and tools – needed to enable finance teams to align with the rest of the agile transformation are unique to finance. You won't find them discussed in books about software or workshops designed for product managers.
Led by senior innovators who have worked with both finance teams in Fortune organizations and major accounting firms on how to guide their clients, this workshop is a fast-paced experience that shows you how your own finance teams can become transformative enablers of agility throughout the organization.
Available formats for this course
In-Person
Live Online
Private Team Training
Duration
3 days/24 hours of instruction
Education Credits
21 PDUs
Public Classroom Pricing
Starting at: $2750(USD)
$3600(CAD)
GSA Price: $2007.85
Group Rate: $2550
Get the full details on this course. Download the .PDF Brochure below:
Part 1: Challenges of conventional financial management
We'll begin by examining common challenges in finance that often cause friction in the agile transformation. These concepts will appear again and again as we look at how to actually execute improvements. We will emphasize finance teams more effectively enabling faster cycle times and greater visibility.
Goals and goal-driven behavior
Value vs. cost
Challenges of annual budgeting and long cycle times
Challenges of project-oriented budgeting
Reconciliation with bank accounts and the general ledger
Discovery of data entry issues across all systems and reports
Your finance department's reputation
Part 2: The business case for agile finance
We will examine fundamental changes that have to get made to transform a finance team into a critical component of the agile enterprise.
Enterprise agility overview
How does reporting happen in agile organizations?
Key competencies for agile finance teams
How roles are impacted
Part 3: Key concepts for agility in finance
For an organization to be agile at scale –  responsive, accommodating of emergent requirements, and resilient in the face of change –  there are different implications for different functional teams. However, there are common principles which unite them, and finance teams need literacy on them. Finance teams must also be aware of the expectations and needs created in other areas of the organization which have adopted agile practices or a framework for practicing agility at scale.
Creating customer value
Value vs. cost
Value streams
Measurement and feedback
Epics, portfolios and programs
Prioritization and cost of delay
Products vs. projects
From exploration to exploitation
Common constructs used by frameworks for agile-at-scale? (i.e. SAFe)
Part 4: Agile budgeting
Establishing visibility and feedback into workflows
Cost Management for Agility
Forecasting and targeting
Frequency: Allocating funding vs. fixed budgets
Increment-driven budgeting
Resource Allocation
Part 5: Insights – Measurement and analytics for financial agility
Agility does not mean a lack of measurement, but it impacts how and when we measure, and how we communicate insights across the organization. We want to make metrics actionable, more frequent, and less delayed. We'll teach teams practices for better data discovery and acquisition, faster feedback loops, and more collaborative planning.  We'll also leverage analytics tools to create what-if and predictive scenarios for staying ahead of financial challenges.
OKRs and metrics for financial agility
Approaching real-time insight  (examples: sales forecasting, cash flow forecasting)
Materiality in the business: isolating problematic areas and creating proactive solutions
Assessing the accuracy of OKRs
Comparing what's planned vs. what's achieved
Designing actionable metrics and feedback mechanisms
Data frameworks for informing adaptive finance
Part 6: Automation
We'll introduce transformative automation concepts, including attended robotic process automation (RPA), to automate tasks across the entire finance lifecycle. Examples include:
Financial planning and analysis (i.e. decision support, management reporting, performance measurement and controls)
Financial consolidation of reports
Reconciliation
Discovery of data entry issues across all systems and reports
Automation of coordination with vendors/suppliers to address payment delays
Part 7: Contracts and procurement
Conventional vs. alternative contracts
Mutual benefit and partner ecosystems
Incentives vs. penalties
Feedback on contracts
Legality concerns
Part 8: Governance
Agile practices and automation streamline governance. Access to analytics, tools and service-level agreements are powerful tools for more effective governance with less friction. We'll discuss possible use cases, including:
Approvals and authorization processes
Business cases and requirements
Funding decisions
Forecasting
Part 9: Compliance
We'll discuss how agile practices and frameworks can increase effective compliance, prevent unplanned workloads, and help reduce risk.
Compliance and agile practices
Regulatory concerns
Ethics concerns
Principles, not rules
Part 10: Continuous Execution
Ultimately we want to establish an ability to execute all finance functions, from monthly closing to annual audits, as close to on-demand as possible. Examples include:
Testing and compliance checks for audits on demand –  not just annually
Move beyond human-driven exercises and allow for on-demand access to critical finance functions
Part 11: Workshop conclusion – charting your course
We'll close the workshop by discussing and capturing next steps your team can take as soon as the class is over.
Next steps
Part 12: Expert Q and A
Finance Directors and Managers
Risk Managers and Analysts
Corporate Development Leaders
Financial and Accounting Managers
Financial analysts
Budget analysts
Accountants
Procurement professionals
Controllers
Internal Auditors
Anyone responsible for budgeting or planning
Understand the challenges of conventional financial management in agile transformations
Recognize the business case for agile finance
Apply agile methodologies across finance teams
Create customer value and manage value streams
Establish visibility and feedback in workflows throughout departments
Communicate insights across the organization
Identify and introduce transformative automation concepts
Apply continuous execution of all financial functions
Although there is not an ICAgile official exam, ICAgile allows for their course accreditors to determine appropriate means for retention of the learning outcomes. Depending on your provider, there may be some type of assessment in order to earn certification.
Many providers assess via participation, activity and understanding conveyed via exercises and discussion, withholding certification when appropriate.
Agile Finance Boot Camp Schedule
Request Private Team Training